Overview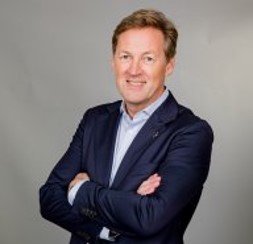 "2022 was the year when world opened up again, and we fully embraced this at IFFO with multiple events, stakeholder meetings and visits to our members around the world. Our Members' Meeting in Miami and Annual Conference in Lima broke records in attendance and offered unique insights on our industry. The IFFO team represented the industry throughout the world, engaging with value chain representatives, news platforms, NGOs, and contributing to the main themes and discussions about climate change, biodiversity, food security and fisheries management. To add to these discussions, we developed a nutrition campaign and you can find out more about this and all our other work in this report."
Petter Martin Johannessen, IFFO Director General
Contents:
---
With a membership spanning back over 60 years, IFFO continues to provide a unique range of services and benefits for marine ingredient producers and their related businesses. With 239 members in total, spanning 40 countries, IFFO membership is growing with 16 new Non-Producer and 2 Producer members joining in 2022. This success is echoed by the latest members survey, with 96% of members rating IFFO's services as either excellent or good.
Beyond the events and communications support, IFFO supports members through a wide range of projects and services, some of which are highlighted in the following:
Click on the icons below to explore more:
In-person events:
With events finally being able to be held in person, IFFO reunited the industry, first with a Members Meeting in Miami and later with an Annual Conference in Lima. Both events provided a long-term look at global food security and the marine ingredients industry's role as a steady supplier of highly nutritional ingredients. The Annual Conference featured a record 40 speakers from across the industry and included side visits to members fishmeal plants to give an unparalleled insight to the industry.
As part of our technical work, IFFO also held an in-person workshop ahead of the Twentieth International Symposium on Fish Nutrition and Feeding (ISFNF) in Sorrento, Italy. The workshop addressed the complex subject of understanding what protein sustainability means in the feed context, looking at the latest developments in Life cycle assessment (LCA) and concluded with a SWOT analysis of key ingredient classes by world leading experts.
Webinars
Embracing the online audience, IFFO has continued with the InFocus series and the Asia market webinars. Giving a deep dive into specific topics, the series covered the marine ingredients industry in North West and West Africa, and the growth factors in fishmeal. The Asia webinar covered the revised Chinese Fishmeal Standard and updates from the Thai and Chinese market.   



Event Statistics 
| Event type | Attendees | Total number of presentations |
| --- | --- | --- |
| Members Meeting | 170 | 20 |
| Annual conference | 500 | 35 |
| Workshop | 56 | 8 |
| Webinars (5) | 108 (average) | 19 |
Representing the industry
Every year, IFFO represents the industry at events across the world, click on the icon below to view the events that the IFFO team presented at in 2022:
Click on the icon below to view the events that the IFFO team presented at in 2022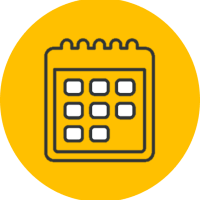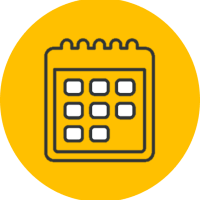 Events IFFO presented at:
World Ocean Summit
Seafood Expo Global
IntraFish Seafood Investor Forum: New York 2022
ISFNF Symposium
Virtual Shrimp 2022
Fish Waste for Profit
NASF
Protein transition in animal production
Victam Bangkok
GOAL 2022
TARS 2022
WUR Fish Nutrition Workshop
3rd China International Companion Animal Food Ingredients Conference
World Aquaculture
Seafish Common Language Group webinar
China Feed Amino Acids and Feed Raw Materials Implication Symposium
Seafoodsource webinar on The State of the Aquaculture Feed Sector in 2022
UN FAO Fish Price Index workshop, Rome
Pelagic Forum, Amsterdam
IFFO grows out of a fishmeal and fish oil industry need for collaboration, information and shared problem solving. Beyond IFFO's efforts to facilitate cooperation and address shared commercial problems within the membership, IFFO constantly liaises with academia, regulatory bodies, governments, international organisations and industry press. IFFO provides a reference point for marine ingredients with the IFFO website, while also engaging stakeholders directly on social media via LinkedIn and WeChat in China.  
Press engagement
With over 170 press articles, IFFO's engaging across industry media and responded to all media requests in 2022. This includes a monthly column in the trade journal International Aquafeed, and contributed feature articles to AquacultureAsiaPacific and International Aquafeed. A monthly press release on market trends has continued to add to discussions on the industry with the latest data. Interviews have also been carried out with a range of international media to ensure our industry is correctly represented. More information can be found in our press releases, blog, industry news and clippings. 


Click on the icons below to explore IFFO's projects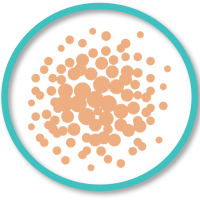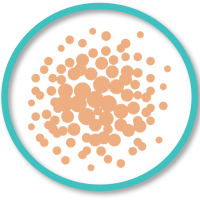 Antioxidants
Work on the registration of tocopherols for the International Maritime Organisation (IMO) bulk shipping (IMSBC) code is progressing. Trials were instigated with two Peruvian member companies and the final IMO-IMSBC reference point was recently assessed. Preparation for an IMO submission to amend the IMSBC code is progressing. An IFFO study has examined the potential of a range of different and novel (and natural) antioxidants, compared against ethoxyquin and using two different oxygen bomb meters. Results showed a range of antioxidant capacities among the different products and while nothing has the same capabilities as ethoxyquin, there are still many options out there.
---
Auditors' opinion (Hillier Hopkins LLP – Chartered Accountants & Statutory Auditor): We have audited the financial statements of IFFO (2012) Limited (the 'Company') for the year ended 31 December 2022, which comprise the Statement of income and retained earnings, the Balance sheet and the related notes, including a summary of significant accounting policies. The financial reporting framework that has been applied in their preparation is applicable law and United Kingdom Accounting Standards, including Financial Reporting Standard 102 'The Financial Reporting Standard applicable in the UK and Republic of Ireland' (United Kingdom Generally Accepted Accounting Practice).. "In our opinion the financial statements:
give a true and fair view of the state of the Company's affairs as at 31 December 2022 and of its profit for
the year then ended;
have been properly prepared in accordance with United Kingdom Generally Accepted Accounting
Practice; and

have been prepared in accordance with the requirements of the Companies Act 2006.
Click on the icon below to view the full accounts: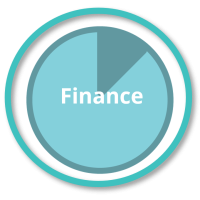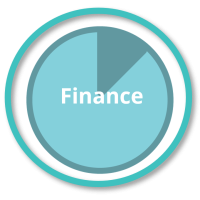 IFFO 2022 Accounts
Statement of income and retained earnings for the year ended 31 December 2022

2022
£

2021
£

Turnover

1,380,290

1,452,186

Gross profit

1,380,290

1,452,186

Administrative expenses

(1,546,682)

(1,341,358)

Other operating income

775,504

46,552

Other operating expenditure

(532,034)

(33,344)

Operating profit

77,078

132,353

Interest receivable and similar income

562

273

Profit before tax

77,640

132,626

Tax on profit

(2,186)

(5,723)

Profit after tax

75,454

126,903

Retained earnings at the beginning of the year

2,019,139

1,892,236

Profit for the year

75,454

126,903

Retained earnings at the end of the year

2,094,593

2,019,139
Balance sheet as at 31 December 2022

2022
£

2021
£

Fixed assets

Tangible assets

297,124

316,620

Investments

1

1

297,125

316,621

Current assets

Debtors: amounts falling due within one year

88,626

104,444

Cash at bank and in hand

1,944,991

1,730,881

2,033,617

1,835,325

Creditors: amounts falling due within one year

(236,149)

(132,807)

Net current assets

1,797,468

1,702,518

Total assets less current liabilities

2,094,593

2,019,139

Net assets

2,094,593

2,019,139

Capital and reserves

Profit and loss account

2,094,593

2,019,139

2,094,593

2,019,139
---
The Board of Directors of IFFO is made up of Directors from Producer members nominated by either individual countries or regions. Each director serves a 2-year term and is then eligible for re-election. Meetings are held at least twice a year, along with more regular meetings for smaller Liaison groups to focus on specific areas.

President: Gonzalo de Romaña
Gonzalo is the CEO of Peruvian fishmeal and fish oil producer Tecnológica de Alimentos (TASA). He has been a member of the IFFO Board of Directors since 2018.
Click on the icon below to view the whole IFFO Board: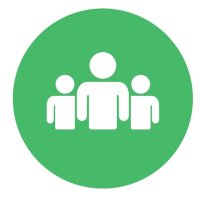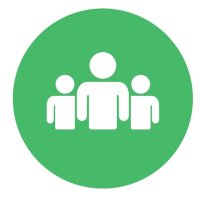 Board of Directors for 2022-2023 term
Board of Directors for 2022-2023 term
Latin America: Adriana Giudice, José Miguel Tirado, Gonzalo De Romaña, Fernando Ribaudo, Walter Martinez, Felipe Zaldivar and Eduardo Goycoolea
Europe: Johannes Palsson, Egil Magne Haugstad, Johann Peter Andersen and Odd Eliasen
USA & Canada: Nick Sterrett
Rest of the World: Andre du Preez and Mohammed Shawkath Showry