Viv Epstein  
June 1933 - September 2021
Message from 

Helge Korsager, o

n behalf of and help from his old friends and colleagues: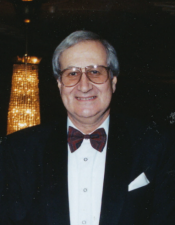 Vivian Herman Epstein (Viv Epstein as we know him) was born in Moorreesburg in June 1933 – a good distance from the sea – and with no fishing blood running in the family. He graduated with a BCom at UCT in 1956 – and shortly after qualified as a chartered accountant. His first assignment was at the St. Helena Bay factory, owned by the company, Suiderland Group – founded by Mr du Preez. This is where his special interest in fish oil originated. That was the start of his 51-year career in the fishing industry – in which he held a number of senior positions. In 1998, Suiderland merged with another company and became Pioneer Fishing Group. During his time in the fishing industry, he has also served on a number of boards of directors related to the inshore fishing industry and canning industries – and of course, fishmeal.
But he was a special true friend of our industry and the fishing industry.

In 1991 Vivian became President of IAFMM at a time when it was realised that the old system for guaranteeing the security of ownership of the headquarters in Potters Bar, UK under the patronage of the UK Association of Fish Meal Manufacturers, was no longer tenable and a more logical system under the patronage of the members of IAFMM was required.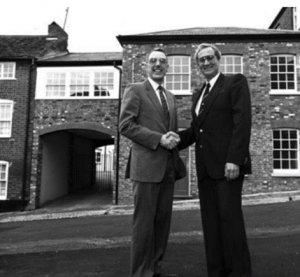 In order to do this, the legal structure of IAFMM had to change and Vivian's knowledge of accountancy and UK Corporate law, assisted by his cousin's accountancy practice in London, proved invaluable in formulating such a structure.  This allowed the financial assets of IAFMM to pass to the new Company. It also formalised the relationship with the major Traders and Users making them Associate Members. The new Company was given a new name, IFOMA. This restructuring required a great deal of explanation to non-UK members.  It was Vivian's charm and professional confidence that convinced them of the benefits of this reorganisation.
Vivian's work was not yet completed.  In 1993 he encouraged the Board of IFOMA to use its financial assets to purchase an office building in St Albans, UK. Headquarters moved to that location in that same year.
He was still active when IAFMM was reorganised. He was on the Board of IAFMM in the eighties – and served as President 1991-1993 in IAFMM. IFOMA was formed – and Viv carried on as President until end of 1994. He stayed on as president in the newly formed IFOMA.
He was a frequently visitor to the St. Albans's office – and a welcomed one. He was interested in the work of the organisation – and an inspiration to the staff.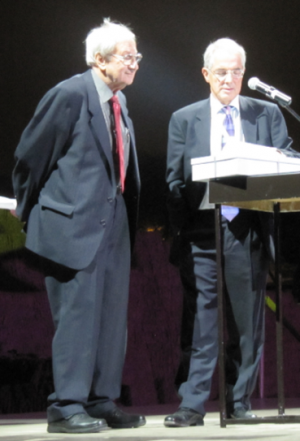 He was one of the first to identify the need for the two organisations – FEO and IFOMA – to merge. He made a few attempts to pull the two together. It turned out to be a tricky process – and it did not happen when he was President of IFOMA. However, he carried on supporting the idea – and he was a great support for the people taking over the position after him. When it came to the legal side of the merger – he was there with knowledge and inspiration.
He served another term as President of IFOMA in 1997/98.
His last appearance at a conference was in Lima, 2011 at which his contributions to the association were acknowledged at the gala dinner.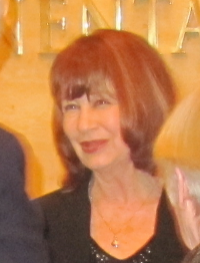 And behind a great man is a great woman. In Viv's case what was also true. Margot was often attended our conferences – and was there to support him.
He was very particular when dealing with public institutions related to business. He felt they should have what was right and fair – nothing more, nothing less and worked to these principles.
He was a gentleman – most often on the quiet and observing side. But there was a volcano in there somewhere. At one of the many exciting meetings during the merger process, things got a bit too lively. Viv had been sitting quietly, listening to the noise. Suddenly, he shouted out loudly "be quiet, man". Silence all over – for a wee while. He commanded a respect that we all felt.
A colleague has described him as someone who could have strong views about some things – and he would stick to his guns. A side of him that he used in a constructive manner at a number of occasions in his work as President, to the benefit of the organisation.
When we came to the conferences, we were looking forward to meeting Viv. He almost always had a story about what had gone wrong - who has been behaving obnoxiously or stupidly. Actually, we thought, he may just have embellished the event - to make it a bit more colourful perhaps?. Just maybe.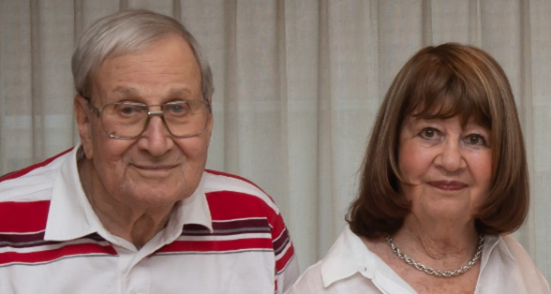 There was also a generous side to him. I remember a special situation, where he personally financed a solution to a problem. There many sides to him - and he will surely also be remembered by many for his charm and friendship.
He leaves his wife, Margot, 2 daughters, 5 grandchildren and 5 great grandchildren.
Message from IFFO's President 

Anne Mette Bæk:
As many of you have already heard, Vivian Epstein very sadly passed away earlier in September. He was a longstanding member of the IFFO family, sitting on the IFFO board (formerly IAFMM and IFOMA) for 27 years and during that time holding the positions of both President and Vice-President. We all have our own fond memories of our time with Vivian and over the last week many of us have been sharing stories of his kindness, generosity and dedication to IFFO. During his time on the IFFO Board he led the expansion of IFFO's membership to Non-producer members, widening its reach and focus to ensure that IFFO became the credible science-based organisation that it is today. He will be greatly missed and we send our condolences to his wife Margot and his family.