Confirmed speakers and Panellists include: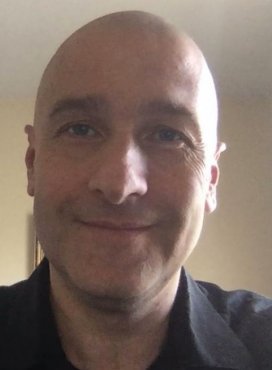 Aldo Bernasconi
Aldo Bernasconi is the VP of Data Science for the Global Organization for EPA and DHA Omega-3s (GOED). His experience as a Data Scientist includes modeling, algorithm development, and data analysis in a variety of fields, including biostatistics, bioinformatics, and market analysis. His responsibilities include coordinating the collection, analysis, and dissemination of information relevant to omega-3 markets, the development of GOED's Clinical Study Database, and scientific research on the role of omega-3 fatty acids in health.
He holds a PhD in mathematics from the University of Utah.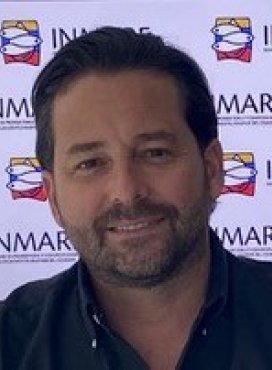 Andres Carrion
Andres Carrion has been in the marine ingredients industry for almost 15 years. Based in Ecuador, South America, he founded LIKEFISH, a Broker and Trading Company specialized in fishmeal and fish oil, from tuna and sardines scraps, as well as whole fish not qualified for direct human consumption. LIKEFISH has developed a strong commercial relationship with local fleet companies, fishmeal plants as well as feed factories.
LIKEFISH has been a member of IFFO since 2012, and is playing an active role in promoting and developing the ECUADORIAN PELAGICS FIP (Fishery Improvement Program) as member of its Executive Committee Board. Currently, he is the President of INMARE, a non-profit society of producers and commercial traders of marine ingredients of Ecuador.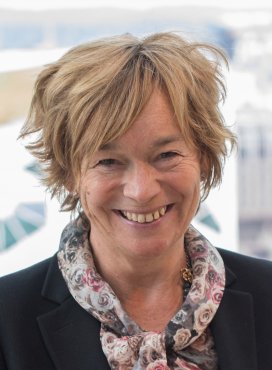 Anne Hvistendahl
Anne Hvistendahl has been heading DNB Seafood globally for the last ten years, and has been working with seafood in DNB from different angles since 1995. DNB is the world's largest seafood bank with an exposure north of USD 6 billion based on the strong position and success of their clients. DNB is involved along the entire salmon value chain – from feed raw materials to the dinner plate, and has a unique ability in combining debt and equity financing. The bank is also involved in advisory and financing related to the new frontiers of salmon farming. From their offices in Santiago, New York, London/Aberdeen, and along the Norwegian coast, DNB Seafood does business with 17 of the world's 20 largest salmon farmers globally.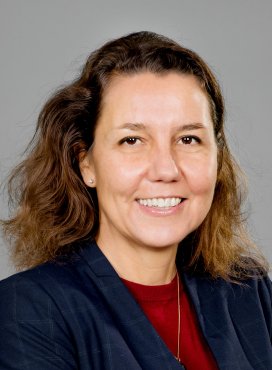 Anne Mette Baek
Anne Mette is the Executive Director of Marine Ingredients Denmark representing the Danish fishmeal and fish oil industry. She is also the Executive Director of EFFOP, the international association of European Fishmeal and Fish oil Producers. Anne Mette has a demonstrated history of working in the fishery industry. In her past, Anne Mette has been in the Danish foreign service and has solid experience with public management, political communications and international relations. Anne Mette is board member of several European market and fishing organisations, has been a member of the IFFO Board of directors since 2014, IFFO Vice President 2018-2019 and is currently President for the period 2020-2021.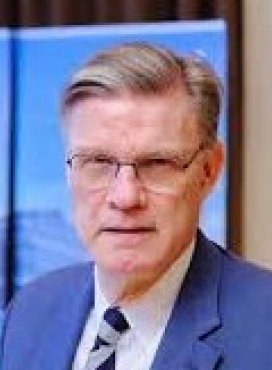 Arni Mathiesen
Árni M. Mathiesen is the Senior Advisor at Iceland Ocean Cluster, a Member of the Board of Directors at GSA and Chairman of the Board at Transport for the Capital Area Plc. Previously he spent 10 years as Assistant Director General at FAO in Rome and Head of the Fisheries and Aquaculture Department (2010 – 2020).
Prior to this, Mathiesen was first elected to the Icelandic parliament in 1991 and served as Minister of Fisheries from 1999 until 2005 and then Minister of Finance until 2009.
His early career included working as a veterinarian in Iceland, as a veterinary officer for Fish Diseases and Managing Director at Faxalax Fish Farm.
Mathiesen holds a Bachelor degree in Veterinary Medicine and Surgery from the University of Edinburgh and a M.Sc. in Aquatic Veterinary Science/Aquatic Pathobiology from the University of Stirling.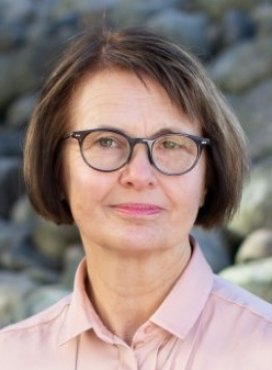 Bente Ruyter
Dr. Bente Ruyter is Senior Research Scientist for Fish nutrition at Nofima, Ås, Norway and Professor II in fish nutrition at Norwegian University of Life Sciences (NMBU). For more than 20 years, Dr. Ruyter has worked with different aspects of lipid nutrition in fish with a main emphasis on responses to, and tolerance for, oil ingredients and Ω-3 fatty acid requirement. A significant focus of her research has been related to the influence of dietary lipids on fish health.
Dr Ruyter received a Dr. Scient. degree (PhD degree) from the Department of Biochemistry, University of Oslo, Norway.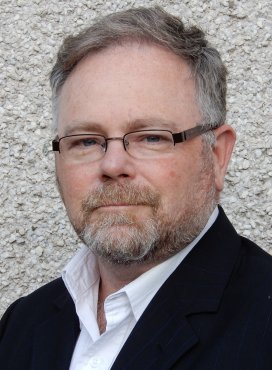 Brett Glencross
Dr Brett Glencross is the Technical Director of IFFO (The Marine Ingredients Organisation) having commenced this role in June 2021. Prior to this role he was the Professor of Nutrition at the Institute of Aquaculture at the University of Stirling in Scotland.
Over the past 25 years he has worked in various academic, institutional, and industrial roles across Australasia, the Middle East and Europe. Throughout his career he has worked closely with many aquaculture production (farming) and feed companies throughout each of these regions. His research achievements have delivered many industrial outcomes resulting in the development of new processes, products, and applications.
For his achievements in this regard, Brett has received multiple awards and commendations from both Government and Industrial organisations. At an academic level, he was one of the former editors of the journal Aquaculture Nutrition from 2008 to 2016. He is also the current Chair of the International Scientific Committee of the International Symposium for Fish Nutrition and Feeding (ISFNF). He has also been a Director of the Asia-Pacific Chapter of the World Aquaculture Society (2013 - 2016), as well as undertaking leadership roles at the CSIRO in Australia and the Institute of Aquaculture.
Brett has Honours and Masters Degrees in Biochemistry from the University of Western Australia and a PhD in Animal Nutrition from the University of Queensland.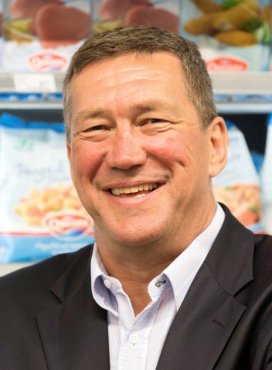 Chris Ninnes
Chris Ninnes was appointed CEO of the Aquaculture Stewardship Council (ASC) in October 2011.
Before joining the ASC, Chris was Deputy CEO and Director of Operations at the Marine Stewardship Council (MSC) from 2006 to 2011 where he led the expansion of the MSC¹s technical and commercial work.
From 2003 to 2006 Chris was Vice President of MRAG Americas, which followed his appointment as Technical Director for MRAG Ltd from 1996 until 2002.
Chris worked for the UK Department for International Development from 1983 to 2002 where he advised on seafood industry development issues in Africa and the Caribbean. He has also been a professional inshore fisherman.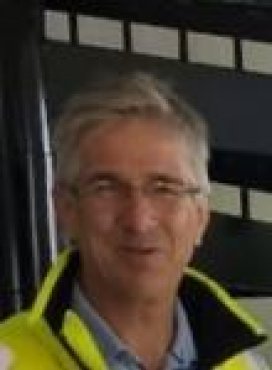 Christian Meinich
Christian Meinich joined Chr. Holtermann AS, Oslo, Norway in 1987 and is today the General Manager of the company. Holtermann is an independent commodity brokerage house est.1916, mainly brokering raw materials for the food- feed- and technical industries. Christian is also past president of FOSFA International, London, a contract issuing and arbitral body covering 85% of the global trade in oils and fats.
Christian holds a BSBA degree in Finance from University of Denver and an MBA from UCLA Anderson School of Management.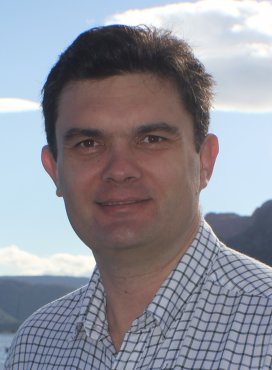 Dave Robb
Dave Robb is the Program Lead for SeaFurther™, the signature sustainability initiative of Cargill Aqua Nutrition. Having worked on sustainability issues in aqua feeds for more than 15 years, he has experience across a broad range of issues, from supply chain to how feeds can enable more sustainable farming. Working on sustainability can cover just about every aspect of the business, requiring a great degree of flexibility and collaboration within the business. In Cargill, this also means working across species as diverse as salmon, shrimp, tilapia and even alligators!
Through SeaFurther, Cargill is focusing on reducing the greenhouse gas emissions associated with our customers' farming activities, which also supports development across a broad range of other topics related to sustainability. Cargill addresses sustainability through our value chain, from our raw material suppliers to how well our customers can grow their seafood using our nutritional products and services. Robb is working with Cargill teams and with our partners throughout the value chain from origin to end consumer to create sustainable developments – and transform, measure and report the benefits.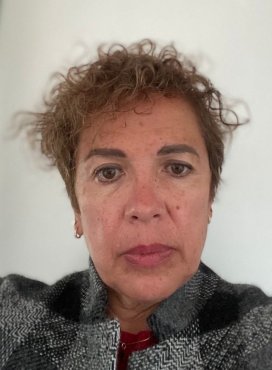 Diana Guzman
Diana Guzman is Commercial Manager of Pesquera Diamante S.A. managing both Human and Non Human consumption business units. She has 22 years of experience in Industrial fishing and sales of fishmeal, fishoil, soluble concentrates, as well as fresh and frozen fish.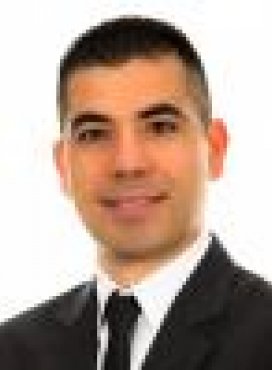 Enrico Bachis
Enrico Bachis joined IFFO in 2009 as Business and Information Manager and was then promoted to Market Research Director in 2017. He is responsible for the market intelligence produced by IFFO also representing the industry within the working group on agri-commodities of OECD-FAO. Enrico graduated from Cagliari University in Sardinia with a Political Science degree before obtaining an MSc in Financial Economics and a PhD in Industrial Economics from the University of Nottingham (UK).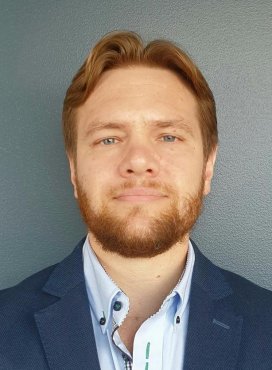 Erik Gracey
Erik Gracey has a B.A. in International Business from Pacific Lutheran University, an A.S. in Atmospheric Sciences from Bellevue College, and an MSc in Industrial Ecology (quantitative sustainability) from the Norwegian University of Science and Technology. Erik started his career as Research Scientist at NTNU and Sintef where he published several papers on sustainability impacts from fisheries and aquaculture. While at Møreforsking from 2015 to 2017, Erik worked with salmon farmers and seafood processors in Western Norway to develop circular business models. Erik joined BioMar in 2017 and has since worked with suppliers, customers, and stakeholders to identify and communicate sustainability strategies within the farmed seafood supply chain.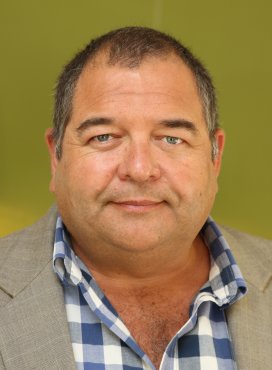 Gert le Roux
Gert is the Aquaculture and Fisheries Specialist at Woolworths, a premium quality retailer in South Africa. He provides strategic insights and technical support to the various Woolworths seafood departments and oversees Woolworths' Fishing for the Future seafood sustainability programme. He works closely with Woolworths' international and local seafood supply chains to deliver improved efficiencies and implement best management practices. Gert has more than 20 years' experience in the seafood industry and holds a Master's degree in Livestock Industry Management: Aquaculture. He previously worked for Stellenbosch University and has in the past also consulted to government institutions, non-government organisations and private companies.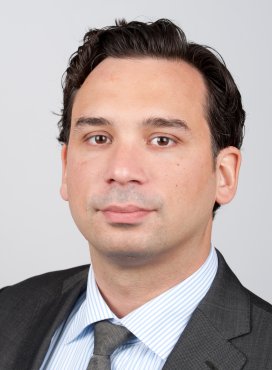 Gorjan Nikolik
Since joining Rabobank International in 2005, Gorjan Nikolik (43) has been an industry analyst focusing on the global seafood sector including aquaculture, wild-catch, seafood trade and processing. In his primary role, he works as a senior sector expert to Rabobank departments such as Mergers and Acquisitions, Leveraged Finance, Venture Capital, Credit Risk Management and the Relationship Bankers. He is a regular speaker on global seafood and aquaculture conferences and has published research reports covering the seafood industry. He also has experience as a commodity analyst having covered the sugar industry. Gorjan holds a masters degree in Finance and Business Administration from the University of Maastricht and an MBA from Maastricht School of Management.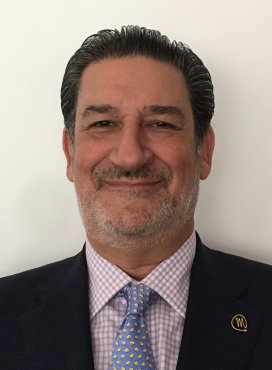 James Frank
James was born in Peru. He graduated at the State University of New York at Stony Brook and has a Bachelor of Science degree in Applied Mathematics and Statistics, combined with a minor in Technology and Society. He first worked with Continental Grain Company in U.S.A., then in ContiPeru as Trading Manager until 1987. James has been in the fishmeal trade since its rebirth in 1980, and has been an integral part of the innovative changes throughout the years. He joined MSICeres family business as General Manager and Director in 1987, and is celebrating 41 years of trading Peruvian Fishmeal.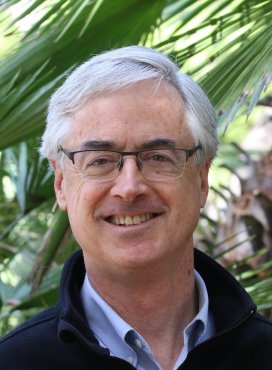 Jim Leape
Jim Leape is the William and Eva Price Senior Fellow in the Stanford Woods Institute for the Environment, and co-director of the Stanford Center for Ocean Solutions. Through research, writing and direct engagement with private and public sector leaders, Jim looks at how to drive large-scale systemic shifts to sustainability. Jim has worked in conservation for more than four decades. From 2005 to 2014, he served as Director General of WWF International and leader of the global WWF Network, one of the world's largest conservation organizations. Previously, he worked at the David and Lucile Packard Foundation; WWF-US in Washington, D.C.; and the United Nations Environment Programme in Nairobi, Kenya. Jim serves on several boards; from 2007 to 2017, he was a member of the China Council for International Cooperation in Environment and Development, which advises the Premier of China.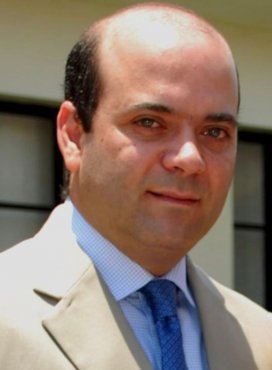 José Juez
José Juez, has been in the Ecuadorian shrimp industry since 1990, covering roles in all managerial areas. He has always worked for the top 10 shrimp farming companies in Ecuador, such as El Rosario S.A., Promadasa S.A., Empagran S.A. and NIRSA. For the last 18 years he has been on the top executives levels of fully integrated companies, some of them with investments on shrimp businesses also in the USA, Honduras, Panama and Colombia. This has allowed him to go through the boom-and-bust cycles of the Ecuadorian shrimp farming industry, providing him a great experience in how to drive change in challenging conditions.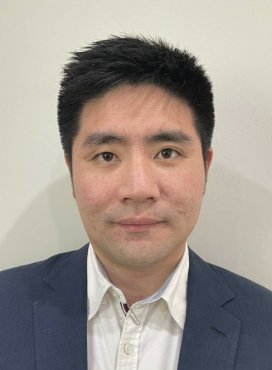 Kittipat Oerareemitr
Kittipat has been working as a Marketing Director for the Fishmeal Marketing Development Co., one of the largest fishmeal suppliers in Thailand, since 2011 and he has contributed to the company's achievement of Best Exporter Rewards 8 years in a row. In all these years he has developed a deep understanding of the feed industry, thanks to his ability to analyse data and market trends.
He is also a member of the Thai Fishmeal Producers' Association.
Kittipat has a Bachelors degree in Industrial Engineering from Thammasat University (2000-2004) and a Master's degree, MBA Co Program from Webster University (2008-2009).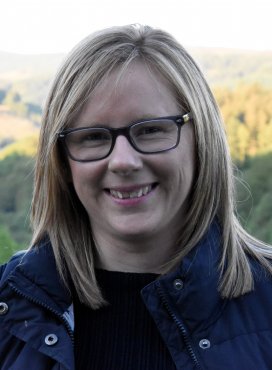 Lynne Falconer
Lynne Falconer is a researcher in the Environment Group at the Institute of Aquaculture, University of Stirling, and her research focuses on aquaculture planning and how climate change will impact fish and shellfish production. She studied aquaculture at undergraduate and postgraduate level and in 2014 was awarded a PhD in spatial modelling for sustainable aquaculture development. Since then she has worked on several research projects, including the EU H2020 TAPAS and ClimeFish projects.
Lynne has recently been awarded a UK Research and Innovation (UKRI) Future Leaders Fellowship to investigate the effects of climate change on marine aquaculture, with a specific focus on salmon aquaculture in Scotland and Norway.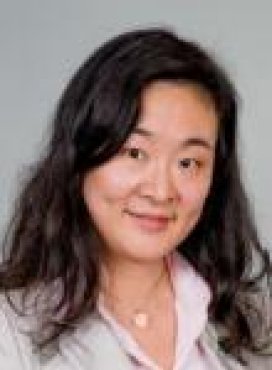 Maggie Xu
Maggie Xu joined IFFO in October 2011 as the China Manager and was promoted in October 2013 to China Director. She was previously a Trade Commissioner responsible for fish, seafood, meat and processed food and beverage products at the Embassy of Canada to the P. R. China for ten years. Maggie has a B.A. degree in English language and completed a summer school jointly given by London School of Economics and Peking University on international finance.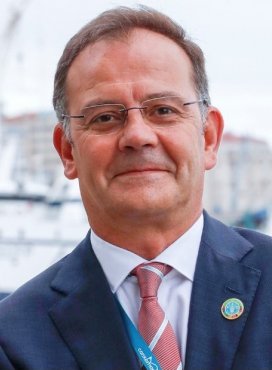 Manuel Barange
Manuel Barange is the Director of the Fisheries and Aquaculture Division at the FAO, and responsible for the Division's programme of work, including the biennial flagship FAO publication "State of World Fisheries and Aquaculture (SOFIA)". Previously he was Deputy Chief Executive and Director of Science at the Plymouth Marine Laboratory, UK, and Chair of the Science Committee of the International Council for the Exploration of the Sea (ICES).
Manuel is an Honorary Professor at the College of Life and Environmental Sciences, University of Exeter, UK.
He has over 130 academic publications and in 2010 he was awarded the UNESCO-IOC Roger Revelle Medal for his contribution to ocean science.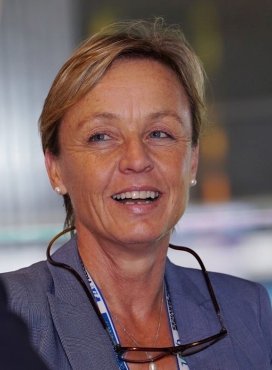 Melanie Siggs
Melanie Siggs has extensive experience of working internationally across both commercial and NGO sectors addressing issues relating to food and timber, although she is best known for her work on fisheries and aquaculture in the past 10 years. She is a Director of the Global Seafood Alliance, a Board Director of The Centre for Responsible Seafood and an Advisor to the World Economic Forum's Ocean Program 'Friends of Ocean Action'. Melanie is a former Special Adviser to HRH The Prince of Wales' International Sustainability Unit.
Melanie is a frequent speaker on sustainable seafood at global events, and a regular facilitator of panels for UN FAO, The High Level Panel for a Sustainable Ocean Economy, OECD, World Economic Forum and others. She holds an MSc in Responsibility & Business Practice.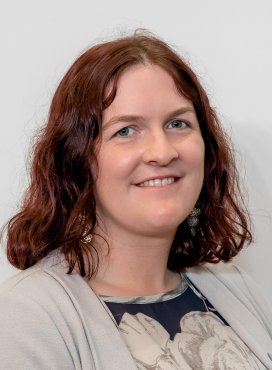 Nicola Clark
Nicola joined MarinTrust (then IFFO RS) in 2017 as the Monitoring, Evaluation and Learning (MEL) Coordinator and became the Impacts Manager in 2019. She currently manages the MarinTrust Improver Programme and is in charge of maintaining and developing the Monitoring, Evaluation and Learning system for the company.
Nicola graduated from the University of Leicester in 2010 with a Masters in Geology. She then went on to graduate with a PhD in Geology in 2014 and complete a postdoctoral position at the University of Nagoya in Japan from 2014-2016. Her research was based on reconstructing ancient environments using geochemical measurements, with a focus on Antarctica and South America.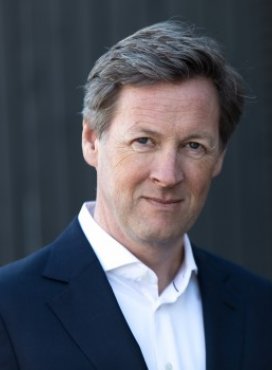 Petter M. Johannessen
Petter M. Johannessen joined IFFO in September 2018 as Director General. Johannessen was previously Global Business Director for Risk Management and Sourcing at Cargill Aqua Nutrition and before that Supply Chain Director and Global Sourcing and Purchasing lead at EWOS Group. He has more than 20 years of experience from executive positions within SCM and material sourcing as well as strategic management support and improvement project design for global industry companies.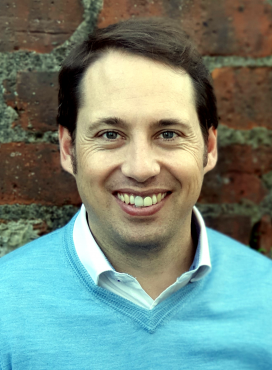 Richard Beckett
With a background in aquaculture operational management and a deep understanding of quality assurance initiatives presented to the global sector, Richard provides support to the members of the Scottish Salmon Producers' Organisation and their supply chains for the standards and certification schemes that they engage with. Key among these is the quality- focussed Label Rouge certification, reserved for some of the most prestigious outlets in our key French export market.
The Scottish differentiation is one of high quality and sound sustainability claims and this is why our producers rely on high quality certified ingredients. Label Rouge aquaculture diets typically contain higher levels of marine ingredients, and this reflects the consumer demands for fish fed a diet that resembles their wild cousins as closely as possible.