A taste of the many statistics and analyses that can be found in the market intelligence reports that IFFO dedicates to its members is reported below. They include an analysis of both the supply and demand sides of the market, with research focusing also on the global trends of animal farming and fish catches, agri-commodities, commodities' prices and general macro-economic conditions.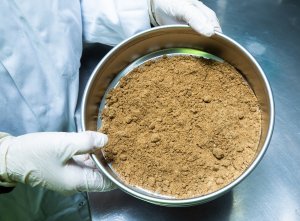 Marine ingredient output: July 2020 performance remains well over the 2011- 2019 average

for the same month 
The higher than-average landings in Peru were once again the main drive, although the African countries analysed by IFFO showed a historically higher availability of raw material for the month of July.
Year on year, the total raw material in July was more than 40% higher, again mainly thanks to the positive performances of Peru and the African countries, although the Iceland/North Atlantic area and India also reported improved performances.
Total cumulative fishmeal production through July (including salmon-based meal) further caught up with respect to the previous year, and was estimated to be down by just 2%, with the biggest annual losses reported by India and the Iceland/North Atlantic area.
Total cumulative fish oil production was also down by 4%, with significant drops in Peru, India, Iceland and the USA. Significant improvements, however, continue to be reported in the African countries' oil output, mainly thanks to a better performance by South Africa, but also thanks to the additional production of tuna oil in Ivory Coast (whose production started in 2020).
The Denmark/Norway region is also reporting a clear rebound with respect to the year 2019.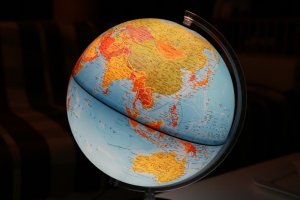 China: Market demand for fishmeal seasonally improved recently
As China is by far the main market for marine ingredients, a special focus is dedicated to this country with an ad hoc report.
Due to uncertainty in the global markets and an adverse impact from pandemic, China has accelerated its switch from an export-led model to a domestic demand-driven model, also known as dual-circulation development strategy.
Market demand for fishmeal seasonally improved recently; more and more fishmeal arrivals are being reported, especially from Peru; daily off-takes of imported fishmeal are on the rise, without causing inflationary pressure, probably because of the expected stock increase that will follow the ongoing Peruvian shipments towards China.
Aquaculture is slowly approaching its lower season. Domestic supply of shrimp remains tight, while a sharp reduction of shrimp imports from Ecuador is being reported. Not surprisingly prices rose recently, although they remain well below last year's levels due to the covid-19 related issues.
Pork imports are on the rise. More and more companies are investing in pig feeding as they foresee good profit opportunities in this sector. Demand for pork is not fully met by the domestic production and pork price is on the rise.
Contact:
Véronique Jamin, Communications and External Relations Director, IFFO
[email protected]
Photo credits: