Anne-Mette Baek, IFFO's President, and Petter Johannessen, IFFO's Director General, share their views on the marine ingredients industry and the upcoming challenges.
As we are entering a new decade, are you optimistic about the future of the industry?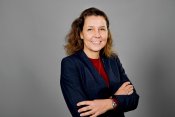 Anne Mette Baek: I see this new decade as an exciting period for the marine ingredients industry. Looking back a few decades ago gives you the scale of what has been achieved in sixty years' time. Between 1960 and 1990, usage of fishmeal switched from mainly pig and poultry feed to mainly aquafeed. IFFO's creation, in 1959, came at this pivotal moment and then enabled the industry to provide reassurance. Fishmeal and fish oil created the modern aquaculture industry, which will contribute to 62% of seafood production by 2030 according to the FAO.
What lies ahead of us is the challenge of feeding a growing population which should reach 8.1 billion in 2025. It was recently predicted that the ocean-based industries would double their added value from 2010 by 2030. The industry wants to achieve this in a responsible manner. This is not only a question of quantity but also of quality. And it is the industry's own interest to ensure that the oceans' resources are sustainably managed.
How can this sustainability challenge be tackled in a near future?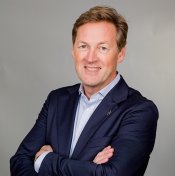 Petter Martin Johannessen: We are standing at a fork in the road for sustainability. With everything pointing to a growing need for responsible sourced raw material for the feed industry, it is crucial that sustainable fisheries continue to develop through well-established and managed fishery regulations where these are not yet in place. Regulations will keep being decisive in the way they will incentivize all stakeholders to improve practices. The challenges are global when it comes to feeding a growing population, preserving oceans' health and mitigating the impacts of climate change. But part of the solutions depends on actions being taken at a local level. The European Green Deal points the right way to the future.
As a consequence of flat annual fishmeal and fish oil production set against a backdrop of continual aquaculture growth, additional sources of protein and omega 3 have emerged as supplements. With more than 50% of all marine ingredients being IFFO RS certified, the marine ingredients industry is well above that of any other feed ingredients used in aquaculture. However, it must go even further.
Companies operating in the marine ingredients sector all have their own strategies. How can IFFO have an impact?
Anne Mette Baek: Competition is key and healthy because it triggers innovation based on social, environmental and economic considerations. Compliance with competition laws in the various jurisdictions in which IFFO and its members operate is a matter of key importance. However, beyond the IFFO Code of Conduct which is already in place, we wish to establish common guidelines for responsible sourcing and production. These will be minimum requirements for IFFO membership. The United Nations' Sustainable Development Goals (SDGs) are also a relevant framework which covers the full scope of our activities. We want to strengthen our contribution to SDGs number 2 (zero hunger), 3 (good health and well-being), 12 (responsible production and consumption), 14 (life below water) and 17 (partnerships).
What are IFFO's plans regarding SDGs?
Petter Martin Johannessen: IFFO has partnered with researchers for many years to act as a hub of science-based information. We have shone a light into places that had not been fully explored such as the potential of by-products, updated the efficiency ratios reflecting the value of all marine raw materials and also supported Fishery Improvement Projects to drive sustainability in areas where improvements in regulations and fishery practices are needed. In the future IFFO will make sure that all its projects have a clear link to and impact on the UN SDG's. To go further, we want to create a platform for stakeholders in marine ingredients that are willing to support activities which can improve the sustainability of materials. This is an exciting project for 2020!