Steven Hedlund, Communications and Events manager for the Global Aquaculture Alliance (GAA)*, provided insights from GAA's GOAL Conference 2020, to the Chinese trade media FishFirst (December 2020 edition).
How is offshore aquaculture expected to impact future growth of the sector?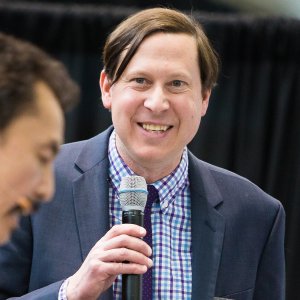 The biggest collective opportunity for both offshore aquaculture and recirculating aquaculture systems (RAS) is to scale production and thereby increase the amount of seafood available to consumers. During GOAL 2020, SalMar Chairman Alte Eide said his company believes that offshore aquaculture will drive the further growth of Norway's salmon farming industry, accounting for as much as 70 percent of its growth from the current level of 1.3 million metric tons to its target of 5 million metric tons by 2050. Neil Sims, CEO of Ocean Era, added that support for offshore aquaculture generally has followed growing awareness among policymakers and consumers that aquaculture as a food production system is a viable pathway to meeting future requirements. "This is becoming abundantly apparent among the leading environment NGOs like WWF, Conservation International and Nature Conservancy. They are being a lot more vocal in their support of aquaculture generally, but also offshore aquaculture. I think there is going to be a lot more support for this industry and for the growth that we need, so we won't be bumping up against the social licensing that has been the primary constraint to growth to date," said Sims.
What might the fish farm of the future look like?
For many species, including salmon and shrimp, fish farms are expanding beyond what's considered traditional fish farms. Some fish farms are moving offshore, where they're going from big to bigger. In Norway, Salmar's massive Ocean Farm 1 is already evolving into a newer system called Ocean Farm 2, or the "Smart Farm." Ocean Farm 2 will hold more than 3 million fish (Ocean Farm 1 holds less than 1.5 million fish). In Vietnam, Minh Phu's 2-3-4 shrimp farming technology is also massive in scale, including a 4,500-meter pipeline that feeds seawater into the system, which the company claims can produce 450 metric tons per hectare per year, with no antibiotics or chemicals. Other fish farms are moving onshore, closer to market. Singapore-based Pure Salmon has multiple RAS projects in the works, including RAS fish farms planned for Lesotho, Poland and Japan, with its eye on either in France or Italy and the eastern United States. These fish farms range in capacity from 10,000 metric tons to 20,000 metric tons.
What was discussed at the GOAL conference in terms of best practices to ensure fish welfare and growth?
The Day 1 session focused on best practices in disease management, including the responsible use of antibiotics, and animal welfare. In particular, animal welfare is an emerging issue as more animal-welfare organizations target seafood. One of the speakers, Christine Huynh, director of Australia's Nautilus Collaboration Pty. Ltd., said the best animal husbandry practices are proactive, not reactive, and that it's often in the animal's best interests to treat. "Antibiotics are controversial," she said during GOAL 2020. "There are two aspects that apply to welfare. If there is a disease you need to treat, [especially] if there are adverse effects from that disease. It's also an ethical response to treat. But we need to practice prudent use. It's an important tool but it can't be abused." The theme of animal welfare carried through the very end of GOAL 2020, when University of Sterling postdoctoral researcher Simão Zacarias won the eight annual Global Aquaculture Innovation Award for his work on the common — and, in animal-welfare circles, contentious — shrimp-hatchery practice of unilateral eyestalk ablation. His research debunked the notion that the practice results in higher egg production and showed that it actually escalates disease vulnerability. Zacarias proved in laboratory testing that postlarvae and juveniles from non-ablated Pacific white shrimp broodstock showed higher survival rates when they were challenged with two key diseases. He also proved that a similar egg production rate can be attained without resorting to eyestalk ablation by giving broodstock, in their pre-maturation stage, high quality, nutritious feed.
What future plans have been presented by feed producers in order to meet the expected combination between nutritional needs, volumes requirements and environmental impacts?
During a Day 2 session, speakers agreed that the impacts of feed production are a key factor to be addressed, with greater efforts made to ensure use of certified sustainable fish stocks, investigate more alternative proteins and oils for feed, and achieve zero deforestation on terrestrial ingredients. Pilar Cruz, president of Cargill Aqua Nutrition, explained that there were challenges to ensuring sustainable growth of the feed industry, in order to supply a demand for farmed seafood that is predicted to more than double by 2050. Cruz said that Cargill has gradually increased its use of novel ingredients such as microalgae and insect meal, in collaboration with customers, and that there are some exciting sources of the omega-3 fatty acids DHA and EPA to evaluate. However, new sources also need to be able to upscale sustainably and to ensure their carbon footprint is in line with acceptable norms, as life-cycle assessments show large variations between type and supplier. Cargill already uses marine ingredients from MarinTrust certified factories and aims to use 100 percent Marine Stewardship Council-certified marine ingredients by 2025. Cargill is already incorporating higher proportions of trimmings from seafood processing in its feed to maintain the balance of marine ingredients. "Our goal is to provide an increasingly wide basket of sustainable, healthy and nutritious raw materials that meet the needs of the aquaculture industry, and we are engaging with suppliers and stakeholders to drive change. We are investing to have a positive impact on the planet," said Cruz.
How has America's seafood industry been facing the COVID-19 pandemic?
Leading U.S. retail and foodservice seafood buyers really came together to address supply chain disruptions caused by COVID-19, and certain products intended for foodservice were repacked for retail. For example, when COVID-19 hit, Delhaize America's customers were looking for any kind of protein that they could find on the shelves, said Josanna Busby, the retailer's seafood category manager. "The immediate impact in our stores was in the beef, pork and poultry commodities, which were very limited in supply at the start of the pandemic. At that point in time, people were looking for protein so they were more willing to try seafood as an option," she said during GOAL 2020. The frozen fish category was the biggest winner, with customers feeling that it was the "safer" choice. Furthermore, with many restaurants closed for dining in, consumers who included seafood in their weekly meals needed to find a different place to get their fish from, she added.
How has the pandemic impacted Americans' diets? Are there different approaches / expectations within the American population depending on generations?
Since COVID-19 took hold in late winter/early spring, consumption shifted to at-home from away-from-home, with foodservice at a near standstill. The pandemic, in fact, broke a number of multi-year trends in Americas, including the fear of cooking seafood at home. During a Day 2 session, speakers agreed that Americans finally feel more comfortable cooking seafood at home. One retail seafood buyer said, "The consumer figured out how to cook seafood. March 1 nobody knew how to cook the product. March 10 they know how to cook it." Added  Busby, "We gained a lot of new customers. Seafood has done really well for us." Demand is also shifting amongst the various seafood product forms. With foodservice gradually recovering, restaurants are requesting more value-added items amid worker shortages. Restaurant analyst Arlin Wasserman of Changing Tastes said there are "amazing opportunities" for smoked, cured and value-added seafood products at both the retail and foodservice level. At retail, consumers are now shopping for groceries once per week vs. two to three times per week. But some consumers are reluctant to buy fresh seafood because they don't think to hold it in their refrigerator for more than one day, so they're gravitating toward ready-to-eat or ready-to-cook products.
*IFFO, The Marine Ingredients Organisation and the Global Aquaculture Alliance (GAA) are strategic partners, organizing joint projects and sharing a common vision that aquaculture is a key contributor to feeding the world's growing population in a responsible manner. GAA's Best Aquaculture Practices (BAP) certification standards recognizes the MarinTrust Standard and Improver Programme, and the BAP Feed Mill Standard requires a minimum of 75 percent of marine ingredients to be from certified sources or fishery improvement projects from 2025.
The Global Aquaculture Alliance is a member-based nonprofit trade association based in Portsmouth, New Hampshire, USA. GAA is perhaps best known for BAP, the world's largest and most comprehensive third-party aquaculture certification program, with standards encompassing environmental responsibility, social accountability, food safety, and animal health and welfare. Additionally, GAA organizes various pre-competition communications activities, including the GOAL conference. For the first time ever this year, the GOAL conference was held virtually, featuring 50 speakers from almost 20 countries. Answers to the following questions are based on the findings that came out of GOAL 2020.