Confirmed speakers for the 2023 conference include: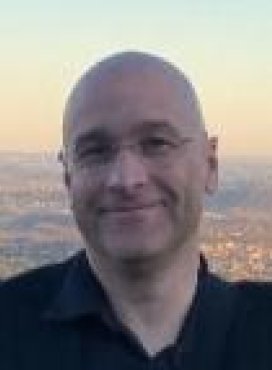 Aldo Bernasconi
Aldo Bernasconi is the VP of Data Science for the Global Organization for EPA and DHA Omega-3s (GOED). His responsibilities include coordinating the collection, analysis, and dissemination of information relevant to omega-3 markets, the development of GOED's Clinical Study Database, and scientific research on the role of omega-3 fatty acids in health. He holds a PhD in mathematics from the University of Utah.
- Market Forum Demand - Wednesday 25 October 20223
Update on the Omega-3 Market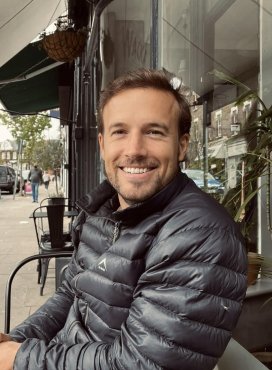 Andrew Russell
Andrew leads the work on fish sustainability for Mars Petcare. His experience comes from years of field work, developing internal sourcing strategies and business engagement. He is a specialist in marine science and has been involved with both NGOs and businesses focused on seafood and fishery sustainability. This has included managing Fishery Improvement Projects, assessing risks in supply chains for wild caught and aquaculture and collaborating with partners to drive industry improvements. With this background he is driving responsible sourcing practices at Mars Petcare and engaging with other businesses and NGOs to bring about industry wide improvements.
- Market Forum Demand - Wednesday 25 October 2023
Future proofing fish supply chains – Perspectives and goals from a pet food perspective
As a pet care business, we're working to drive positive change for people, pets, and our planet. As part of this, we are continually looking for more sustainable ways to source all our raw materials, help reduce our climate impact, help protect vulnerable people and ecosystems and drive responsible practices. At Mars Petcare there is an ambition to not only drive responsible sourcing practices within our business that improves the sustainability of fish ingredients, but to also engage with other businesses and NGOs to bring about industry wide improvements. Fish ingredients play a vital role in providing key nutrition to our pets, and Mars is committed to future proofing supply chains so that these resources remain available.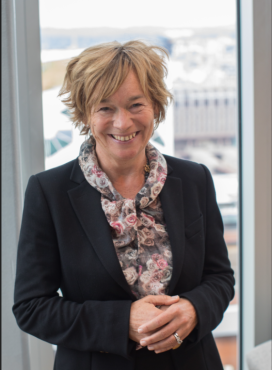 Anne Hvistendahl
Anne Hvistendahl has been heading DNB Seafood globally since 2012, and has been working with seafood in DNB from different angles since 1995. DNB is the leading Norwegian bank and also world's largest seafood bank with an exposure north of USD 8 billion. DNB is involved along the entire salmon value chain in addition to large scale fisheries. DNB has arranged green and sustainability linked bonds and bank facilities around 10 bill usd to the Seafood industry the last few years. Thus we mirror the strong trend in the salmon farming value chain
- Closing Session - Wednesday 25 October 2023
A Banker's Perspective on ESG and the Marine Ingredients Value Chain
Anne will focus on what banks see as the key sustainability issues in fisheries (including fish oil and meal), who drives the agenda, and how banks adapt. This includes bank ESG policies and how they are enforced, green and sustainability linked financing, and implications for pricing and access to capital from the clients' perspective.
Panel Discussion: How sustainability and ESG (Environmental, Social and Governance) issues can protect and create value in the marine ingredients value chain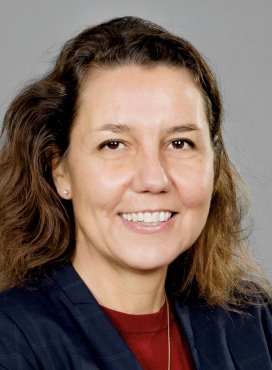 Anne Mette Bæk
Anne Mette is the Executive Director of European Fishmeal and Fish oil Producers (EFFOP), the international association of European fishmeal and fish oil producers. She is also the Executive Director of Marine Ingredients Denmark representing the Danish fishmeal and fish oil industry. Anne Mette has a demonstrated history of working in the food and fishery industry. In her past, Anne Mette has been in the Danish foreign service and has solid experience with public management, political communications, and international relations. Anne Mette is board member of several European market and fishing organisations. She was member of the IFFO Board of Directors from 2014-2021, IFFO President for the period 2020-2021 and Vice President 2018-2019.
- Market Forum Supply - Tuesday 24 October 2023
Update on the European supply of marine ingredients
Anna Mette's presentation will touch upon the recent European production and the regulatory and political environment in Europe, as well as expectations to supply in 2024.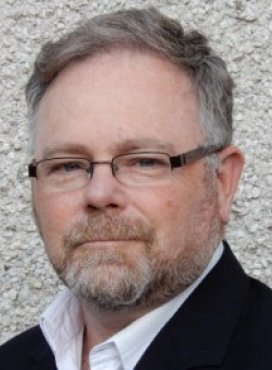 Dr Brett Glencross
Dr Brett Glencross is the Technical Director of IFFO (The Marine Ingredients Organisation) having commenced this role in June 2021. Prior to this role he was the Professor of Nutrition at the Institute of Aquaculture at the University of Stirling in Scotland. Over the past 25 years he has worked in various academic, institutional, and industrial roles across Australasia, the Middle East and Europe. Throughout his career he has worked closely with many aquaculture production (farming) and feed companies throughout each of these regions. His research achievements have delivered many industrial outcomes resulting in the development of new processes, products, and applications. For his achievements in this regard, Brett has received multiple awards and commendations from both Government and Industrial organisations. At an academic level, he was one of the former editors of the journal Aquaculture Nutrition from 2008 to 2016. He is also the current Chair of the International Scientific Committee of the International Symposium for Fish Nutrition and Feeding (ISFNF). He has also been a Director of the Asia-Pacific Chapter of the World Aquaculture Society (2013 - 2016), as well as undertaking leadership roles at the CSIRO in Australia and the Institute of Aquaculture. Brett has Honours and Masters Degrees in Biochemistry from the University of Western Australia and a PhD in Animal Nutrition from the University of Queensland.
- Challenges and Opportunities - Tuesday 24 October 2023
Update on Technical and Regulatory work and recap on what we learnt from Madrid
In this introduction to the Challenges & Opportunities Session, Dr Glencross will summarise the current situation with regards to many of the regulations governing the use of antioxidants and revisions to limits on contaminants and how these will impact the industry. In addition to this summary on regulatory activities, he will also provide an overview of progress against the various IFFO projects being undertaken for members, including the microplastics and carbon-footprint work. He will also briefly touch on some of the other initiatives being undertaken, including how we are continuing to drive thought leadership in the sector and delivering on some InFocus Reviews on key topics. Included will be a brief recap on what we learnt from the Madrid Members Meeting held in May, with our special panel session on novel ingredients. To end the introduction Dr Glencross will introduce the themes and speakers for this year's Challenges & Opportunities Session.
Panel Introductions and Discussion: Fish oil - Just an Omega-3 source?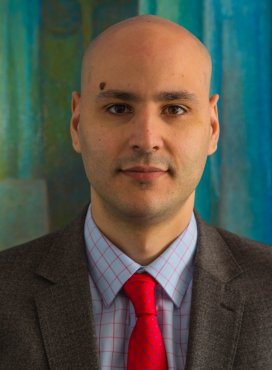 Carlos Mera
Carlos Mera heads Rabobank's Agri Commodity Market Research team (ACMR) out of London. He joined Rabobank in 2015, having spent over seven years at a large physical commodity trading house. Carlos has visited over a thousand farms in several countries and is an experienced crop forecaster. Carlos holds a BSc Economics from University of Buenos Aires and a MSc Finance from the London School of Economics and Political Science.
- Market Forum Supply - Tuesday 24 October 2023
Global Agricultural Commodity Outlook
So far, 2023 has been a bearish year for many agri commodities, with wheat and corn dropping both by about 28% and soybeans by 16%. Ukrainian grain and oilseed exports continued to flow even after cancellation of the grain corridor. Also the transition from La Niña to El Niño is bearish for agri commodities. But we believe the market has found a bottom for wheat and corn, as cost of production in many US farms is above today's market prices. And the war is anything but over. But we see further weakness in soybeans, as Brazil and US should expand area, and Argentina will recover from the extreme drought last season and the draconian currency controls. This should combine with subdued soy import demand from China to drive prices lower.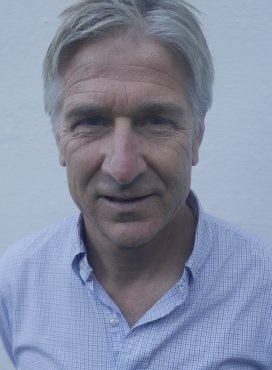 Christian Meinich
Christian Meinich joined Chr. Holtermann AS, Oslo, Norway in 1987 and is today the General Manager of the company. Holtermann is an independent commodity brokerage house est.1916, mainly brokering raw materials for the food- feed- and technical industries. Christian is also past president of FOSFA International, London, a contract issuing and arbitral body covering 85% of the global trade in oils and fats. Christian holds a BSBA degree in Finance from University of Denver and an MBA from UCLA Anderson School of Management.
- Market Forum Demand - Wednesday 25 October 2023
Update on fish oil trade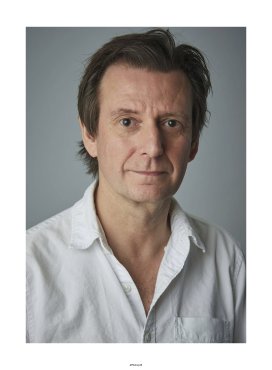 David Pilling
David Pilling is Africa Editor and columnist at the Financial Times. He covers business, politics and development and has been an FT foreign correspondent and commentator for more than 20 years. Before covering Africa he was Asia Editor and Assistant Editor and has held positions as Tokyo Bureau Chief, Pharmaceuticals Correspondent, Deputy Features Editor and Buenos Aires/Santiago Correspondent. Pilling is the author The Growth Delusion (Bloomsbury, 2018), shortlisted for the Orwell Prize, and the highly acclaimed Bending Adversity: Japan and the Art of Survival (Penguin, 2016). He is a regular moderator and speaker both at the FT and for organisations such as the World Bank and OECD. In 2023, he briefed senior officials at the G7 meeting in Kamakura, Japan.
- Opening Session - Monday 23 October 2023
Latest trends in global geopolitics
Geopolitics is back. The Ukraine war; the breakdown of the post-war international order; a deepening rift between the US and China; a crisis of democracy. These are among the signs of fundamental shifts in long-held assumptions about how the world works. Add to this the return of inflation, a growing awareness of climate change and the accelerating impact of technology - and it is clear the world is in a more uncertain place than at perhaps any time since the 1930s. This affects business and investment decisions in both obvious and unpredictable ways. It is also the context in which the 54 nations of Africa find themselves. How they negotiate this shifting landscape, both the threats and opportunities, will determine the fate of a continent that by 2050 will be home to one in four people on Earth.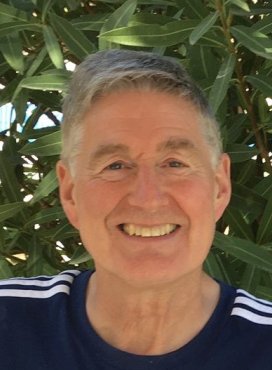 Douglas Tocher
Professor Douglas Tocher has a PhD (1982) in biochemistry from the University of Edinburgh. He worked for 16 years at the NERC Institute of Marine Biochemistry, Aberdeen and Unit of Aquatic Biochemistry, University of Stirling (UoS). In 1998 he joined the Institute of Aquaculture, UoS and was awarded a personal chair in 2009, and Emeritus Professor upon retirement in 2021. He is currently Advisory Professor in Shantou University, China. His primary research interests are the molecular biology and genetic basis of regulation of lipid and fatty acid metabolism and nutrition in fish, with particular focus on omega-3 long-chain polyunsaturated fatty acids.
- Challenges and Opportunities - Tuesday 24 October 2023
Omega-3 Requirements in Fish: Critical vs Desirable
Around 75% of global fish oil is used in aquaculture with 90% consumed by salmonids, marine fish and crustaceans and 10% consumed by freshwater species with this difference linked to omega-3 essential fatty acid (EFA) requirements of the different species. Reported EFA requirements are based on 20-25 year-old research that provides good estimates of Critical requirements, the minimum amount required to prevent death and deficiency pathologies, and support growth. However, high energy/fat diets and the development of plant-based feeds with increased omega-6:omega-3 ratios prompted reassessment of omega-3 requirements. This led to the appreciation that increased omega-3 was required to promote maximal growth and maintain optimal health in fish fed modern feeds. Salmon studies showed that, as well as being quantitatively higher, the Desirable requirement level is qualitatively different.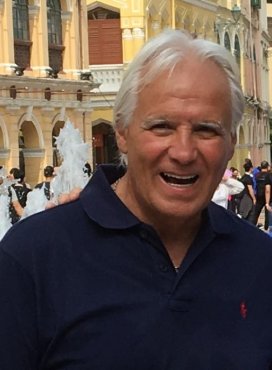 Eduardo Goycoolea
Eduardo is one of the founders of IFFO when former IFOMA an FEO were merged, being copresident during its first year. He has then been a Board member almost all the time, including Vicepresidency in 2016-2017 and then President for the 2018-2019 period. Eduardo was the Sales & Marketing Director for El Golf, and then Blumar, for more than 20 years until 2015. He has also been a Board member of several other local and international organizations around the world, including being the Executive Director of New World Currents, a five chilean salmon producing companies joint venture to sell in China, and Director of Exapesca, a Chilean fishoil producers joint venture that sold their products together. He also represented GSI, the Global Salmon Initiative, in the ASC Steering Committee that developed the new ASC Feed Standard. Currently he seats in the Boards of IFFO and also in the Governing Body of MarinTrust.
- Market Forum Supply - Tuesday 24 October 2023
Update on the Chilean supply of marine ingredients
Eduardo's presentation will include a review of the fishing law, the fishing regions, the fisheries status including quotas, catches and biomasses, as well as a short review of salmon harvests and fishmeal and fishoil production from salmon offals. We will then cover industry challenges to end with some comments on the country´s political climate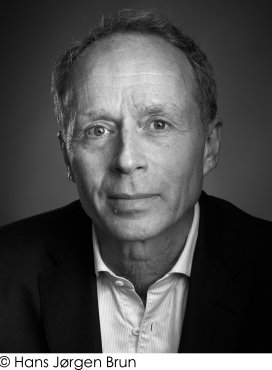 Egil Magne Haugstad
Master in Agriculture and Finance. COO/CEO of Coop´s in Norway with responsibility of agricultural machinery and flowers. CEO of Egersund Fisk from 2001, later continued in a merger as CEO in Pelagia until today.
- Opening Session - Monday 23 October 2023
Panel Discussion: What is the role of marine ingredients in future global food systems?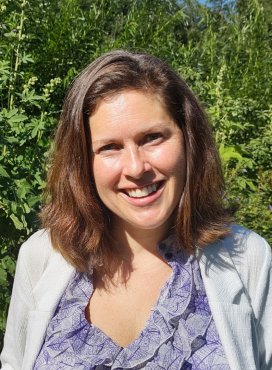 Elizabeth Beall
Elizabeth is Managing Director at Finance Earth, a UK based social enterprise focused on making finance work for nature and communities. At Finance Earth, Elizabeth leads engagement with a range of partners across civil society, private sector, and government to develop business models that mobilise private capital to support biodiversity, address climate change, and ensure community benefit. Finance Earth has recently launched a Fisheries Improvement Fund (FIF) aimed at supporting fisheries improvement globally. Elizabeth leads the Finance Earth team delivering the FIF, which is now focused on identifying pipeline opportunities and broadening engagement with fisheries supply chain actors interested in improving the sustainability of fisheries worldwide. Elizabeth has held a range of roles focused on the nexus of investment, sustainable development, supply chains, and ESG with the UN Food and Agriculture Organisation, the Inter-American Development Bank, and Global Counsel.
- Opening Session - Monday 23 October 2023
Panel Discussion: What is the role of marine ingredients in future global food systems?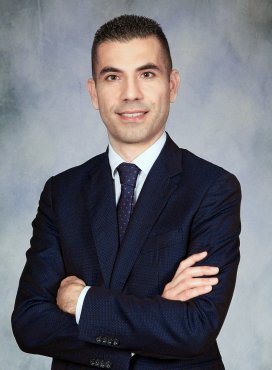 Enrico Bachis
Enrico Bachis joined IFFO in 2009 as Business and Information Manager and was then promoted to Market Research Director in 2017. He is responsible for the market intelligence produced by IFFO also representing the industry within the working group on agri-commodities of OECD-FAO. Enrico graduated from Cagliari University in Sardinia with a Political Science degree before obtaining an MSc in Financial Economics and a PhD in Industrial Economics from the University of Nottingham (UK).
- Market Forum Supply - Tuesday 24 October 2023
Fishmeal and fish oil supply: an overview of the global trends
- Market Forum Demand - Wednesday 25 October 2023
Fishmeal and fish oil demand: an overview of the global trends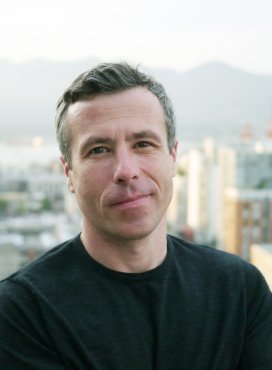 Eric Enno Tamm
Eric Enno Tamm is the Co-Founder and CEO of ThisFish Inc., a Vancouver-based company providing software and artificial intelligence to the seafood industry. Eric is considered a leader in global seafood traceability, having pioneered a consumer tracing app for seafood in 2011 and now pioneering the adoption of machine learning and computer vision technologies in seafood processing. He has more than 30 years experience in the seafood industry and was born and raised in a commercial fishing family on Vancouver Island, Canada.
- Market Forum Supply - Tuesday 24 October 2023
How AI is going to disrupt the seafood industry
Artificial intelligence (AI) is part of our daily lives from facial recognition to Amazon's delivery algorithms. So how is AI going to disrupt seafood? Because of the natural variability of fish, seafood producers often find it difficult to predict quality and production outcomes, such as yields. As it turns out, that's a perfect problem for AI which can help the industry become more predictable and profitable. In this talk, Eric will provide an overview of what is AI, including machine learning and computer vision. He'll then survey the application of AI in the seafood sector and end his talk looking at how AI might help the fishmeal and fish oil industry.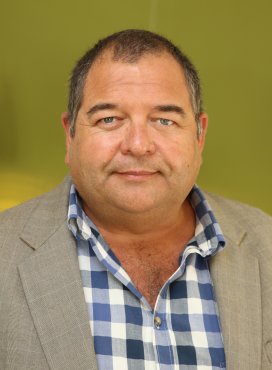 Gert le Roux
Gert is the Aquaculture and Fisheries Specialist at Woolworths, a leading retailer in South Africa. He provides strategic insights and technical support to the various Woolworths seafood departments and oversees Woolworths' Fishing for the Future seafood sustainability programme. He also works closely with Woolworths' international and local seafood supply chains to deliver improved efficiencies and implement best management practices. Gert has more than 20 years' experience in the seafood industry and holds a Master's degree in Livestock Industry Management: Aquaculture. He previously worked for Stellenbosch University, co-founded an abalone ranching company and has in the past also consulted to government institutions, non-government organisations and private companies.
- Closing Session - Wednesday 25 October 2023
Panel Discussion: How sustainability and ESG (Environmental, Social and Governance) issues can protect and create value in the marine ingredients value chain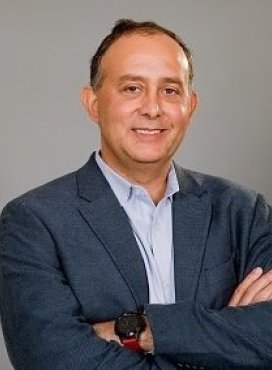 Gonzalo De Romaña
Gonzalo De Romaña has wide experience with the fishing industry due to his time working as TASA's CFO between 2010 – 2014 and, after that he had a period of three years in other industries achieving excellent performance, his current position is as TASA's CEO since 2017. In previous experience he performed as Centria´s CEO (2014 – 2016), a Service and Administration company of BRECA Group, and also as CEO of Hoja Redonda (2016), an agroindustrial company of BRECA Group as well. De Romaña has a bachelor's degree in Business Administration from the Universidad de Lima, and a MBA from Ross School of Business of the University of Michigan.
- Opening Session - Monday 23 October 2023
President's Welcome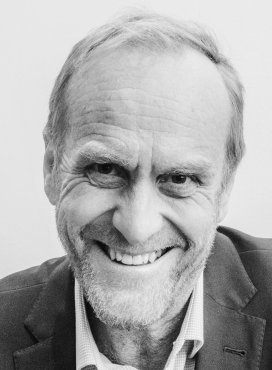 Jonathon Hanks
Jonathon Hanks is founding director of Incite, a South African based consultancy that works with companies, intergovernmental organisations and NGOs on sustainability/ESG issues across emerging markets. He has 30 years of experience advising companies – at practitioner, executive and board level – in Africa, the Middle East and Southeast Asia across multiple sectors, including mining, finance, fisheries, FMCG and ICT. He has also consulted to global organisations such as CDP, ISO, GRI, UNCTAD and UN Global Compact. He is Senior Associate of the University of Cambridge Institute for Sustainability Leadership, and a visiting lecturer to the University of Cape Town and Stellenbosch Business Schools, and Trinity College Dublin. He is a keen kite surfer and trail runner.
- Closing Session - Wednesday 25 October 2023
Reflecting on the business risks and opportunities associated with ESG and sustainability
This presentation provides a basis for the subsequent panel discussion that reviews how sustainability/ ESG can protect and create value in the marine ingredients value chain. The presentation will clarify some core concepts in the sustainability/ESG field, before reviewing how social and environmental issues are fundamentally reshaping the business operating context and influencing key legal and corporate governance developments. Some observations will be shared on the changing nature of the business response, and on the lessons to be learned from recognised corporate sustainability leaders. The presentation will conclude with some closing reflections on the implications for companies in the marine ingredients sector.
Panel Discussion: How sustainability and ESG (Environmental, Social and Governance) issues can protect and create value in the marine ingredients value chain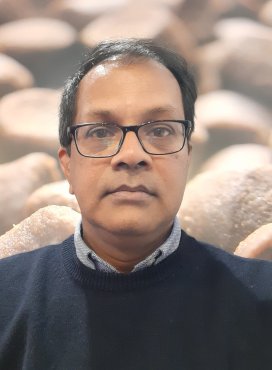 Jorge Dias
Jorge Dias is the Co-founder and Co-CEO of SPAROS LDA, a science and technology driven company dedicated to the development and testing of new products and tailored nutritional solutions for the aquaculture market. He holds a PhD in Biomedical Sciences (specialty Nutrition) by the University of Bordeaux I (France) and University of Porto (Portugal), an MSc in Food Technology by the University of Bordeaux I (France). Prior to founding SPAROS, he was a scientist at DSM Nutritional Products. His expertise covers the areas of nutritional requirements of fish and shrimp; feed formulation; extrusion technology; and the practical application of additives and functional raw materials in aquaculture feeds.
- Challenges and Opportunities - Tuesday 24 October 2023
Precision Nutrition: Formulating diets in the 21st Century
Formulation of aquafeeds has suffer dramatic changes over the last decades and is constantly evolving. We are now entering an era of precision nutrition, in which besides cost criteria, we try to integrate broader concepts of production performance and sustainability criteria. Examples will be given, showing that a judicious use of strategic raw materials like fishmeal, marine hydrolysates and fish oil, based on their unit nutrient cost, is an effective approach to enhance the overall performance of fish, enhance their robustness and improve sustainability. The aquafeed feed industry is constantly seeking innovative ingredients that could add value (nutritional or other) to their traditional feeds. Several emergent functional targets for marine ingredients will be discussed.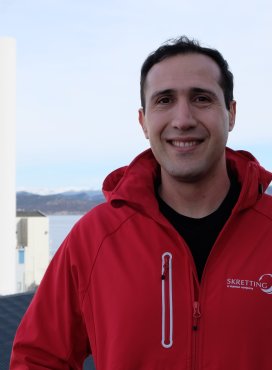 Jorge Diaz Salinas
Jorge is the Global Sustainability Manager at Skretting. In this role, he works together with Skretting's offices in the world to fulfil the purpose of "Feeding the Future" and the ambition of being the leading partner in driving the journey towards an even more sustainable aquaculture industry. Before joining Skretting's global team in Norway in 2018, Jorge worked for three years as Communications Manager in Skretting Chile. He holds an MSc in International Marketing from King's College London and a Certificate in Corporate Sustainability from New York University.
- Challenges and Opportunities - Tuesday 24 October 2023
Addressing the need of more primary data for marine ingredients
The presentation will discuss the increasing need of collecting primary data to calculate the environmental impact in feed formulations, with particular emphasis on marine ingredients.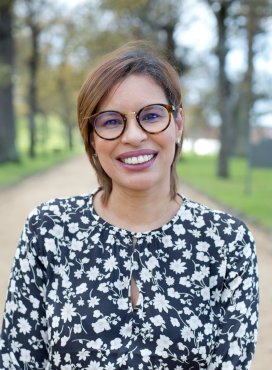 Karen-Dawn Koen
Karen-Dawn Koen is a dedicated and results-driven executive with over two decades of consulting and corporate ESG experience. Her current role at Oceana Group sees her as a Sustainability, Risk and Compliance Executive off the back of many years of environmental consulting work across many sectors. From an ESG perspective, she drives the strategy and roadmap looking at aspects like carbon neutrality amongst other key sustainability initiatives. Oceana's advancements in this regard have often been recognised by way of their annual Sustainability Report receiving numerous excellence awards. She holds an MPhil in Sustainable development from the University of Stellenbosch and operates as a Non-Executive Director at METPAC, the metal packaging producer responsibility organisation.
- Closing Session - Wednesday 25 October 2023
Panel Discussion: How sustainability and ESG (Environmental, Social and Governance) issues can protect and create value in the marine ingredients value chain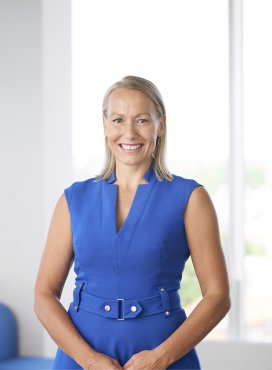 Katherine Bryar
From a dairy farming family in Australia to spending decades engaged with farming improvement initiatives and strategic communications, Katherine has worked with eggs, dairy, and seafood across the world. She has led several science-based educational communication campaigns, including the multi-award-winning Egg Nutrition campaign, which dispelled myths about eggs. She Co-Founded Fed by Blue, a science-based communications initiative working to amplify efforts that are bringing new pathways, new dialogue, and new perceptions to blue foods. Katherine has also been involved with the creation and adoption of several responsible farming certification programs and cutting-edge technologies empowering farmers to use better farming practices. She regularly engages in advocacy work, sitting on several advisory panels, including the United Nations, where she bridges the needs of conservationists, governments, and businesses. Currently, Katherine is the Global Marketing Director of BioMar Group, a global aquafeed company and represents them in the UN Blue Food Partnership.
- Opening Session - Monday 23 October 2023
Panel Discussion: What is the role of marine ingredients in future global food systems?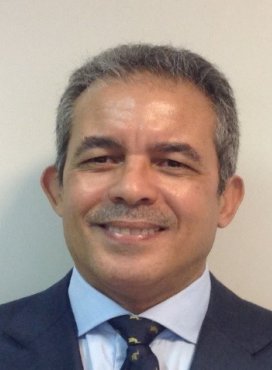 Lahsen Ababouch
Lahsen Ababouch is a former director of the FAO division in charge of fisheries and aquaculture trade, economics and policy from 2000 to 2016. Since 2016, he worked as senior advisor and international expert for FAO, UNIDO and UNCTAD and for non-UN organizations and academia. Currently, he manages the preparation and technical editing of the FAO flagship publication on the State of Fisheries and Aquaculture (SOFIA 2024). and provides technical advice to the General Fisheries Commission for the Mediterranean and Black Sea (GFCM).
- Closing Session - Wednesday 25 October 2023
Panel Discussion: How sustainability and ESG (Environmental, Social and Governance) issues can protect and create value in the marine ingredients value chain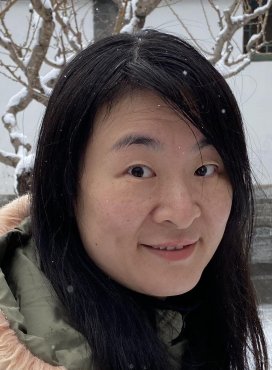 Maggie Xu
Maggie Xu joined IFFO in October 2011 as the China Manager and was promoted in October 2013 to China Director. She was previously a Trade Commissioner responsible for fish, seafood, meat and processed food and beverage products at the Embassy of Canada to the P. R. China for ten years. Maggie has a B.A. degree in English language and completed a summer school jointly given by London School of Economics and Peking University on international finance.
- Market Forum Demand - Wednesday 25 October 2023
China Market Update
China's whole fish fishmeal production does not look very promising this year so far. By-product fishmeal production is not expected to grow either due to low volumes of tilapia farming and processing. Massive imports of sardine and new supply of frozen fish for human consumption compensate the shortfall in part and especially boost fish oil output to increase. Year-round fishmeal import is expected to be lower though pattern of import sources remains unchanged. However, clear drops in fishmeal supply are seen from Peru and Mauritania, which is offset by India and Vietnam mainly. Tight global supply curtailed China's fish oil import but also encouraged export. Currency depreciation pushes up costs on Chinese importers at the same time. Chinese pig and aqua farmers are suffering difficult times under general oversupply partially due to slower consumption recovery post COVID-19. Fishmeal inclusion rates are lowered in response. On the other hand, development of land-based RAS and off-shore farming creates new potentials in fishmeal consumption in China.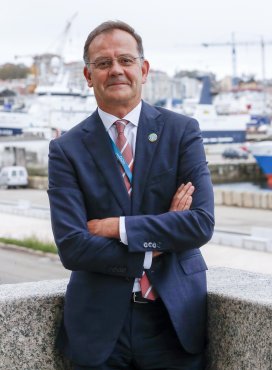 Manuel Barange
Professor Manuel Barange has been the Director of the FAO Fisheries and Aquaculture Division since 2016 and FAO Assistant Director General since 2023. Previously he was Deputy Chief Executive and Director of Science at the Plymouth Marine Laboratory (https://www.pml.ac.uk/, UK) and Chair of the Science Committee of the International Council for the Exploration of the Sea (ICES https://www.ices.dk/). Manuel is an Honorary Professor at the College of Life and Environmental Sciences, University of Exeter (UK). Professor Barange is a global fisheries and aquaculture expert, with particular focus on climate and anthropogenic impacts on marine ecosystems and on the role of aquatic foods in ending hunger and poverty. He has over 130 academic publications and in 2010 he was awarded the UNESCO-IOC Roger Revelle Medal for his contribution to ocean science.
- Opening Session - Monday 23 October 2023
Feeding the world with aquatic foods: the role of Blue Transformation
Almost 800 million people are undernourished today, 120 million more than before the COVID 19 pandemic. Furthermore, an estimated 3 billion people cannot afford a healthy diet. Aquatic foods have already made significant contributions to reversing this trends. In the last decade the consumption of aquatic foods has grown at twice the rate of population growth, thus making net contributions to the nutrition of the human population. This growth has been possible thanks to aquaculture, the fastest growing food production industry in the last 50 years, bringing per capita consumption of aquatic foods (excluding algae) to 20.5 kg/year. However, FAO estimates that production of aquatic foods over the 2020s will not be sufficient to compensate for population growth in Africa, and as a result, per capita consumption of aquatic foods may decline, adding pressure on over-stretched land-based food production systems. FAO has developed a Blue Transformation strategy to address this rowing problem, promoting sustainable aquaculture growth, ensuring all fisheries are placed under effective management and developing the value chains of aquatic foods. In this presentation the principles and expectations of Blue Transformation will be shared to ensure alignment between public and private institutions ion addressing the challenge of hunger in the world.
Panel Discussion: What is the role of marine ingredients in future global food systems?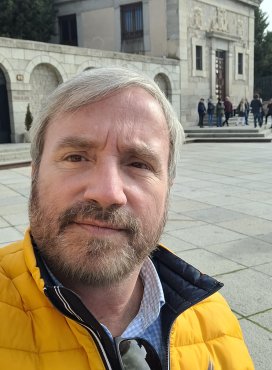 Mariano Sergio Gutierrez Torero
Fishing Engineer, Doctorate in marine sciences, since 2018 Scientific Director of the Humboldt Institute of Marine and Aquaculture Research, university professor of acoustics and fisheries in universities of Peru and Chile, co-Chair of the Habitat Monitoring Working Group at the South Pacific Regional Fisheries Management Organization. General Director of Fisheries Research and Director of Detection Technologies at the Peruvian Sea Research Institute (IMARPE, 1991-2007), Director of Fisheries Surveys at Tecnológica de Alimentos S.A. (TASA, 2007-2011), Senior Project Officer and National Coordinator at the United Nations Development Program (UNDP, 2011-2017) for the GEF Humboldt Current Large Marine Ecosystem Project. More than 100 papers in scientific journals as author and co-author.
- Market Forum Supply - Tuesday 24 October 2023
Update on the Peruvian anchovy fishery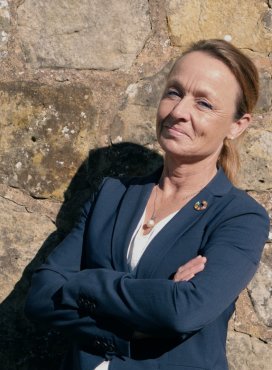 Melanie Sigg
Melanie Siggs has worked in global strategic roles for both commercial and NGO organisations across the food systems and timber sectors, She has specialised in fisheries and aquaculture over the past 14 years. She is a Director of the Global Seafood Alliance, Vice President of The Centre for Responsible Seafood and an Advisor to the World Economic Forum's Ocean Program 'Friends of Ocean Action'. Melanie is a former Special Adviser to HRH The Prince of Wales' International Sustainability Unit. Melanie is a frequent speaker on sustainable seafood and a regular facilitator for UN FAO, The High Level Panel for a Sustainable Ocean Economy, OECD, World Economic Forum and The Economist. She is an Honorary Professor of the Heriot Watt University, Scotland, and holds an MSc in Responsibility & Business Practice (Bath).
- Opening Session - Monday 23 October 2023
Panel Discussion: What is the role of marine ingredients in future global food systems?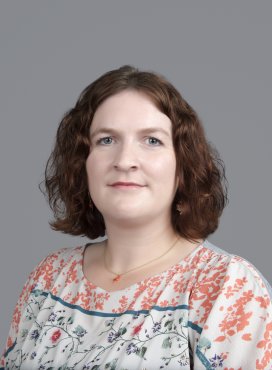 Nicola Clark
Dr Nicola Clark graduated from the University of Leicester in 2010 with a Masters in Geology and then went on to graduate with a PhD in Geology in 2014. She joined MarinTrust (then IFFO RS) in 2017 as the Monitoring, Evaluation and Learning (MEL) Coordinator following a Post Doctoral Research position at Nagoya University, Japan. She became the Impacts Manager at MarinTrust in 2019 and currently manages the MarinTrust Improver Programme and develops and maintains the Monitoring, Evaluation and Learning system for the company.
- Closing Session - Wednesday 25 October 2023
Panel Discussion: How sustainability and ESG (Environmental, Social and Governance) issues can protect and create value in the marine ingredients value chain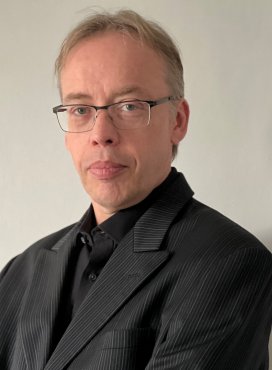 Olivier Decamp
Olivier Decamp holds a biology degree from the University of Namur (Belgium) and a PhD in Zoology from the University of Leicester (UK). With over 20 years of experience in aquaculture, he has specialized in intensive shrimp farming and has worked in various regions such as Asia and the Americas. Olivier had held positions at The Natural History Museum in London (UK), research laboratories in Hiroshima (Japan), The Oceanic Institute in Hawaii (USA), INVE Aquaculture, part of Benchmark Group and Grobest Holding before returning to INVE Aquaculture as the R&D and Business Development Health Director.
- Market Forum Demand - Wednesday 25 October 2023
Overview on Asian shrimp farming
Shrimp farming is challenging, with diseases, climatic changes, rising costs for all inputs, and fluctuating farm gate prices impacting the profitability. Asian farmers have been particularly affected by the current crisis, with many of them unable to make profits. This had led farmers to postpone production or look at ways to reduce the financial risks, by revising their rearing protocols. Aquafeed manufacturers have had to adapt to the situation by considering or reconsidering alternative ingredients and delivering feed that are adapted to the current situation. Improving the production efficiency, and profitability, requires the right feeding protocol with the right combination of feed, adapted to the shrimp stage and rearing protocol, such as shrimp stocking density, farm infrastructure or target harvest size.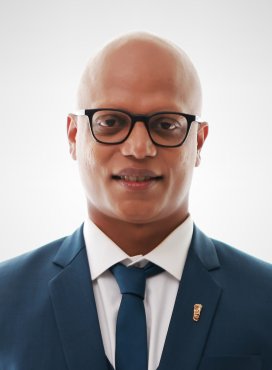 Paul Joseph
Marketing Manager to Arbee with over 5 years of solid and progressive experience in marketing and communication, mainly in Fish Meal & Fish Oil, feed, animal nutrition and Omega 3 fatty acids for the Nutraceutical/pharmaceutical industries. Heading the sales and marketing of Arbee s operations comprising a fish meal and crude fish oil unit, Arbee Aquatic Proteins Pvt Ltd in India, the Omega 3 refining units -Arbee BioMarine Extracts Pvt Ltd, India and Rbionutrix FZ LLC, U.A.E
- Market Forum Supply - Tuesday 24 October 2023
Update on the Indian supply of marine ingredients
In this presentation, we will dwell into India's production of Fish Meal and Fish Oil with key statistics on the following: estimates on Indian Fish Meal and Fish Oil Annual production statistics 2022; statistics on the Indian Fish Meal and Fish Oil production, with Export quantities and major destination for the year 2022; an outlook on the Indian Fish meal characteristics; an outlook on the Indian Fish Oil statistics with a broad overview on Indian Fish Oil characteristics, raw material, and technical aspects of Indian Fish Oil; forecast on the estimated Indian fish meal and fish oil production for the year 2023; a brief overview on the characteristics of raw materials available for reduction; an overview on the fishing situation in India and regulatory measures implemented.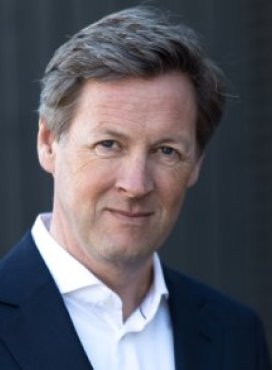 Petter M. Johannessen
Petter M. Johannessen joined IFFO in September 2018 as Director General. Johannessen was previously Global Business Director for Risk Management and Sourcing at Cargill Aqua Nutrition and before that Supply Chain Director and Global Sourcing and Purchasing lead at EWOS Group. He has more than 20 years of experience from executive positions within SCM and material sourcing as well as strategic management support and improvement project design for global industry companies.
- Opening Session - Monday 23 October 2023
Opening Remarks
- Closing Session - Wednesday 25 October 2023
Concluding Remarks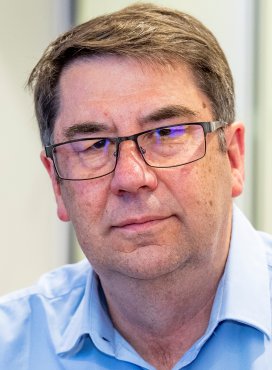 Philip Calder
Philip Calder is Professor of Nutritional Immunology and Head of the School of Human Development and Health, Faculty of Medicine, University of Southampton, Southampton, UK. He is an internationally recognised researcher on a) nutritional immunology; b) the metabolism and functionality of fatty acids with an emphasis on the roles of omega-3 fatty acids. He has received many awards and prizes including the Normann Medal (German Society of Fat Science; 2009), the Ralph Holman Lifetime Achievement Award (American Oil Chemists' Society; 2015), the prestigious Danone International Prize for Nutrition (2016), the DSM Lifetime Achievement Prize in Human Nutrition (2017), the European Lipid Science Award (2021) and the Stephen S. Chang Award (American Oil Chemists' Society; 2023). He was President of the International Society for the Study of Fatty Acids and Lipids (2009-2012), President of the Nutrition Society (2016-2019) and President of ILSI Europe (2019-2021). He is currently President of the Federation of European Nutrition Societies. He was Editor-in-Chief of the British Journal of Nutrition (2006-2013) and is currently Associate Editor of several journals and Co-editor of the Lipid metabolism and therapy section of Current Opinion in Clinical Nutrition and Metabolism. He has over 800 scientific publications and is listed as a Highly Cited Researcher.
- Challenges and Opportunities - Tuesday 24 October 2023
What Omega-3's do in Humans
Eicosapentaenoic acid (EPA) and docosahexaenoic acid (DHA) are long chain, highly unsaturated fatty acids. Those chemical properties give EPA and DHA specific physical properties and these are directly related to unique biological properties. Cell membranes enriched with EPA and DHA have increased fluidity and an altered environment for membrane protein function and movement within the membrane. There are also highly bioactive chemical mediators produced from EPA and DHA. Hence signals generated from membranes enriched in EPA and DHA are different from those released from EPA and DHA poor membranes. This altered signalling influences gene expression, protein production and secretion and cell response. Through these mechanisms EPA and DHA modulate metabolism, visual and cognitive function, immunity and inflammation, blood coagulation and organ function. EPA and DHA are found in different amounts in different body locations (e.g. DHA is high in brain, eye and sperm) suggesting selectivity in incorporation. Dose- and time-dependent incorporation of EPA and DHA in different body pools have now been well studied in humans. EPA and DHA are important for optimal health across the life course and consequently there are recommendations for EPA and DHA intake (which most people do not meet) and in Europe there are some approved health claims for EPA and DHA.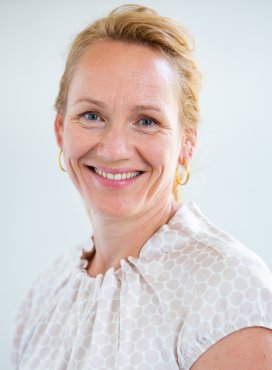 Dr. Tone-Kari K Østbye
Dr. Tone-Kari K Østbye is a senior research scientist within the field of nutrition at Nofima, Norway. For more than 20 years, Dr. Østbye has worked with different aspects of lipid nutrition and muscle development in Atlantic salmon. The recent years, omega-3 fatty acid metabolism, new sources of omega-3 fatty acids for salmon feed and novel marine fatty acids have been in special focus. Dr. Østbye has a PhD degree from Department of Animal Science and Aquaculture, Norwegian University of Life Sciences, Norway.
- Challenges and Opportunities - Tuesday 24 October 2023
LC-MUFA and VLC-PUFA: What are they and what do they do?
Long chain mono-unsaturated fatty acids (LC-MUFAs) and very long chain polyunsaturated fatty acids (VLC-PUFAs) are fatty acids found in various contents in fish oils depending on factors such as species, season, age, geographical location and physiological status. Only a minor part of the fish oils constitutes VLC-PUFAs (ca. 0.5% of the total fatty acids), which are fatty acids with a chain length of ≥ 24 carbon atoms. The physiological roles of VLC-PUFAs are not completely understood, but recent studies suggest functions in tissues such as brain, skin, testis and eye. LC-MUFAs are fatty acids with between 18-24 carbon atoms. The known functions of LC-MUFAs are linked to increased fat oxidation, improved omega-3 fatty acid synthesis and reduction of inflammation, but the mechanisms are unknown. The research so far indicates that the VLC-PUFA and LC-MUFA have a wide range of physiological functions in the body of importance to health, and fish oils are valuable sources of these fatty acids.
Panel Introductions and Discussion: Fish oil - Just an Omega-3 source?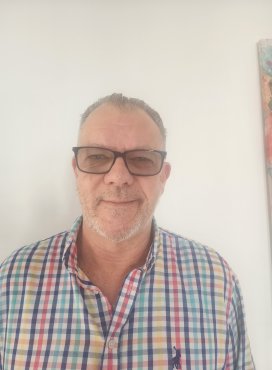 Troye Pontus
I have been in the fishing industry for 33 years. For the first 19 years I was involved in canned sardine for human consumption. My role was in logistics, the exporting of canned fish and supply of local sales within South Africa. In 2009 I moved over to sales of marine ingredients internationally and local sales. In 2017 I was seconded to Mauritius by Oceana to market and sell marine ingredients from product produced by our Angolan fishmeal and oil plant. Unfortunately, the resource was depleted, and I returned to Cape Town in 2018. Since then I am an executive member of Lucky Star Ltd and in charge of the supply chain pertaining to all aspects of exporting all marine ingredients. I have a diploma in Strategic Supply Chain Management.
- Market Forum Supply - Tuesday 24 October 2023
Update on the Southern African supply of marine ingredients
Briefly discuss the situation of Namibia and Angolan Fisheries. Main focus in both origins is for human consumption. South Africa supply. Explain species caught, certification , number of vessels and rights allocation. Explain the landings of anchovy and red eye herring from 2018 to present. Show the comparison TAC versus landings of anchovy and red eye herring from 2019 to present. Give an update on the research done in May 2023 pertaining to spawner biomass. November this year will be when research will be done to determine the anchovy biomass and determine a quota for 2024.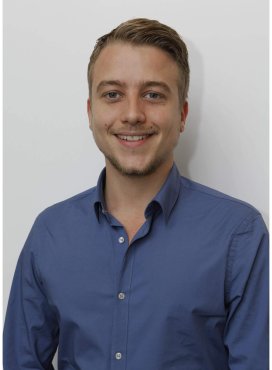 Wesley Malcorps
Dr. Wesley Malcorps is a Postdoctoral Researcher at the Institute of Aquaculture (University of Stirling, UK) working on the EU-Horizon funded SmartAqua4FuturE (SAFE) project, which aims to enhance the economic performance of freshwater aquaculture, while reducing the environmental impacts by applying circular economy approaches. He finalized a PhD working on the EU-Horizon funded Green Aquaculture Intensification (GAIN) in Europe project, designed to support sustainable growth. His research is mainly focussed on the aquaculture value chain, sustainable intensification strategies, development of sustainability indicators, zero waste and digitalisation. He is also involved in aquaculture projects in developing countries delivering sustainability improvements. Profiles on LinkedIn, Google Scholar and ResearchGate
- Challenges and Opportunities - Tuesday 24 October 2023
Traceability: Why where something comes from matters
Seafood is highly traded and processing activities as well as the production of aquafeed ingredients are geographically dispersed. Understanding where and how seafood was produced is crucial to verify the (by-)product status in relation to laws on food safety and production practices. Additionally, product origin and destination matters, especially in relation to defining, measuring and communicating sustainability. Socio-economic and environmental impact is location and context specific and there are different cultural perceptions towards sustainability, but just claiming seafood is 'sustainable' risks limiting improvements and innovation. Critical to supporting the journey to greater sustainability are comprehensive sustainability indicators for the whole supply chain developed with stakeholders and consumers, to inform better choices.