Confirmed speakers for the 2023 members' meeting include: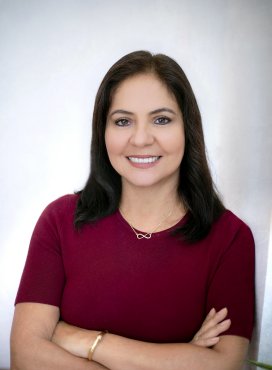 Adriana Giudice
Adriana Giudice is CEO of Austral Group since 2005. Member of the IFFO Board of Directors (2022-2023). Second Vice president of the National Fisheries Society, member of the board of Peru Sostenible, the Peruvian-Nordic Chamber and the American Chamber of Commerce of Peru (AMCHAM). In addition of this, Mrs. Giudice was partner of Muñiz Law Firm and advisor of Ministry of Fishery and the Ministry of Industry, Tourism and Commerce. She is a recognized leader for her outstanding commitment to sustainable development, responsible fishery and gender equality.
Tuesday 2nd May 2023
MarinTrust fireside chat: worker welfare in the marine ingredients sector (co-presentation with Libby Woodhatch)
Environmental concerns first pushed the responsible sourcing agenda, everyone cared about the fish, but overlooked the people. It's true to say many businesses did not take this approach, neither did the UN with the 2007 ILO 188 Work in Fishing Convention and 2011 UN Guiding Principles on Business and Human Rights, but ratification and implementation were slow, it needed a major market push to drive change in complex global value chains. The 2014 AP News story exposing slavery in the Thai fishing fleet did just this, and was a major catalyst for change, not just to meet market expectation and protect reputation, but as a moral obligation. In this session we will explore the marine ingredient sector's journey to improved worker welfare, highlighting the changes industry has been driving, what has worked and where we need to do more.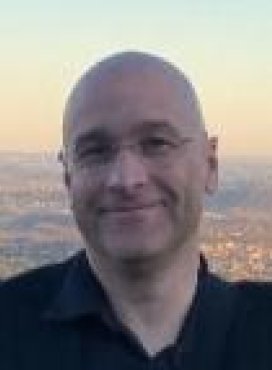 Aldo Bernasconi
Aldo Bernasconi is the VP of Data Science for the Global Organization for EPA and DHA Omega-3s (GOED). His responsibilities include coordinating the collection, analysis, and dissemination of information relevant to omega-3 markets, the development of GOED's Clinical Study Database, and scientific research on the role of omega-3 fatty acids in health. He holds a PhD in mathematics from the University of Utah.
Tuesday 2nd May 2023
Update on the Omega-3 Market
The global EPA and DHA omega-3 industry continues to be a diverse, thriving market with global reach and a variety of sources feeding into a robust category backed by solid science. As the world emerged from Covid-19, the year 2021 was characterized by solid growth tempered by supply chain issues and pricing challenges. This talk provides an updated view of the size of the demand for omega-3 ingredient oils, and an summary of relevant current trends, challenges and opportunities.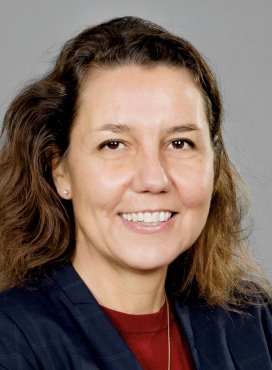 Anne Mette Bæk
Anne Mette is the Executive Director of European Fishmeal and Fish oil Producers (EFFOP), the international association of European fishmeal and fish oil producers. She is also the Executive Director of Marine Ingredients Denmark representing the Danish fishmeal and fish oil industry. Anne Mette has a demonstrated history of working in the food and fishery industry. In her past, Anne Mette has been in the Danish foreign service and has solid experience with public management, political communications, and international relations. Anne Mette is board member of several European market and fishing organisations. She was IFFO Vice President 2018-2019 and President for the period 2020-2021
Wednesday 3rd May 2023
Update on supply, Europe
Anne Mette's presentation will touch upon the recent European production and the regulatory and political environment in Europe, as well as expectations to supply in 2023.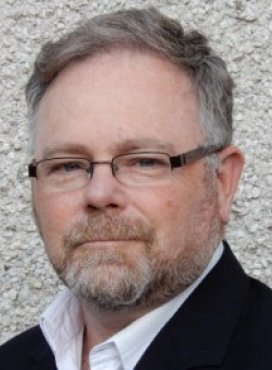 Dr Brett Glencross
Dr Brett Glencross is the Technical Director of IFFO (The Marine Ingredients Organisation) having commenced this role in June 2021. Prior to this role he was the Professor of Nutrition at the Institute of Aquaculture at the University of Stirling in Scotland. Over the past 25 years he has worked in various academic, institutional, and industrial roles across Australasia, the Middle East and Europe. Throughout his career he has worked closely with many aquaculture production (farming) and feed companies throughout each of these regions. His research achievements have delivered many industrial outcomes resulting in the development of new processes, products, and applications. For his achievements in this regard, Brett has received multiple awards and commendations from both Government and Industrial organisations. At an academic level, he was one of the former editors of the journal Aquaculture Nutrition from 2008 to 2016. He is also the current Chair of the International Scientific Committee of the International Symposium for Fish Nutrition and Feeding (ISFNF). He has also been a Director of the Asia-Pacific Chapter of the World Aquaculture Society (2013 - 2016), as well as undertaking leadership roles at the CSIRO in Australia and the Institute of Aquaculture. Brett has Honours and Masters Degrees in Biochemistry from the University of Western Australia and a PhD in Animal Nutrition from the University of Queensland.
Challenges and Opportunities
Tuesday 2nd May 2023
Welcome and brief update on Technical and Regulatory work
Panel Discussion: Where to next in the Novels story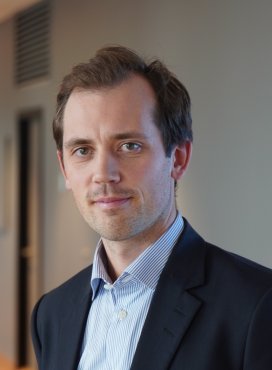 Carl-Emil Kjølås Johannessen
Carl-Emil Johannessen is currently a part of the Seafood team in the Investment Banking Division in Pareto Securities. He joined the company in 2015 as an equity analyst covering the seafood industry. Carl-Emil joined the seafood investment banking team in 2023. He has previously been involved in the salmon farming business both through a part-time job in Grieg Seafood and through the family business (Fossen AS) later sold to Lerøy Seafood Group. Carl-Emil holds an MSc in Economics and Business Administration with specialization in Finance from The Norwegian School of Economics (NHH), exchange semesters at University of Münster, in Germany and University of St. Gallen in Switzerland.
Tuesday 2nd May 2023
Salmon farming: Great profitability, but where is the growth?
The presentation will be about the salmon farming industry with key focus on demand and supply drivers going forward. On the demand side, it will focus on which region and product groups will drive demand the coming years, and which impact a global recession potentially can have on salmon demand. On the supply side, the focus will be on both short-term demand, and from which producing countries we can expect growth short term. But focus will also be on the longer-term picture and which technologies and regions can contribute to longer term salmon supply growth.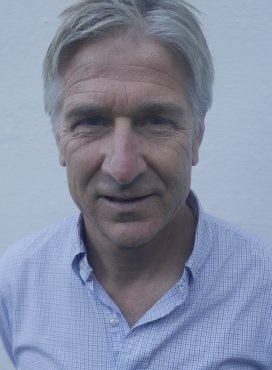 Christian Meinich
Christian Meinich joined Chr. Holtermann AS, Oslo, Norway in 1987 and is today senior partner in the company. Holtermann is an independent commodity brokerage house est.1916, mainly brokering raw materials for the food- feed- and technical industries. Christian is also past president of FOSFA International, London, a contract issuing and arbitral body covering 85% of the global trade in oils and fats. Christian holds a BSBA degree in Finance from University of Denver and an MBA from UCLA Anderson School of Management, Los Angeles.
Tuesday 2nd May 2023
Update on fish oil trade
Since the IFFO conference in Lima in October last year, fish oil prices have climbed sharply from already historically high levels to new historic records. This rise has primarily been supply-driven against inelastic demand, combined with limited alternative sources of EPA and DHA in any volume, at least in the near term. Production prospects for the rest of 2023 also remain a concern, with El Ninõ in the making. We could potentially see markets tighten even further as we enter into the main feeding period for salmon during the second half of the year.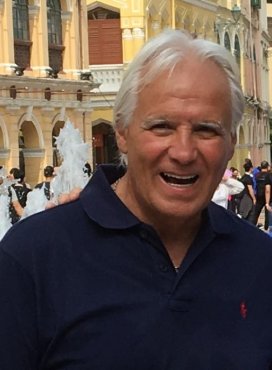 Eduardo Goycoolea
Eduardo is one of the founders of IFFO when former IFOMA an FEO were merged, being copresident during its first year. He has then been a Board member almost all the time, including Vicepresidency in 2016-2017 and then President for the 2018-2019 period. Eduardo was the Sales & Marketing Director for El Golfo, and then Blumar, for more than 20 years until 2015. He has also been a Board member of several other local and international organizations around the world, and he also represented GSI, the Global Salmon Initiative, in the ASC Steering Committee that developed the new ASC Feed Standard. Currently he seats in the Boards of IFFO and in the Governing Body of MarinTrust.
Wednesday 3rd May 2023
Update on supply, Chile
Eduardo's presentation will include a review of the fishing regulations in Chile, the fishing regions, the fisheries status including quotas, catches and biomasses, as well as a short review of salmon harvests and fishmeal and fish oil inclusion rates in feeding diets. He will then cover industry challenges.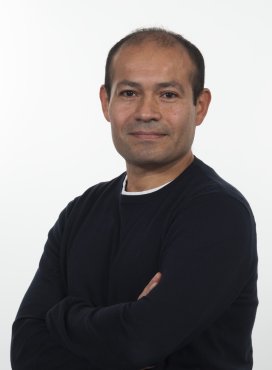 Eduardo Grimaldo
Eduardo Grimaldo is a senior scientist at SINTEF Ocean in Norway, which is one of Europe's largest independent research organisations. Dr. Grimaldo works at the Fisheries Technology research group at SINTEF Ocean, which conducts research and innovation related to ocean space for national and international industries. He holds a PhD in fishing gear technology and work in projects related to sustainable harvesting of marine resources, energy efficiency and reduction of environmental impact of fishing gears. In the last 9 years, he has worked in different projects dealing with harvesting, on-board preservation and processing technology of mesopelagic species.
Wednesday 3rd May 2023
Mesopelagics as a future source of marine ingredients: how far are we?
Mesopelagic species have been viewed as a potential harvestable resource since the 1970s. Some of these species have been considered suitable for human consumption, but mostly they are aimed at supplying raw material to the fish meal and oil industry. Pearlsides and Glacier lantern fish are the most abundant species in experimental fishing trials conducted in the Northeast Atlantic in 2016-2022. They are good source of protein and marine lipids including EPA and DHA.To date, uncertainty in their biology, ecology roll in the ecosystem, in addition to challenges in acoustic identification, catching and (on board) processing technology, makes commercial fishery for these species very challenging and economically not viable. Therefore, large scale commercial exploitation of mesopelagic species is unlikely in the near future.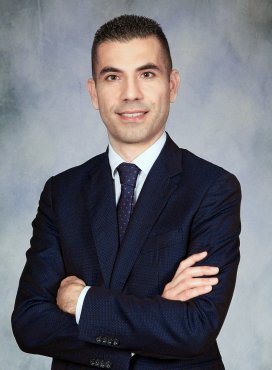 Enrico Bachis
Enrico Bachis joined IFFO in 2009 as Business and Information Manager and was then promoted to Market Research Director in 2017. He is responsible for the market intelligence produced by IFFO also representing the industry within the working group on agri-commodities of OECD-FAO. Enrico graduated from Cagliari University in Sardinia with a Political Science degree before obtaining an MSc in Financial Economics and a PhD in Industrial Economics from the University of Nottingham (UK).
Wednesday 3rd May 2023
Fishmeal and fish oil supply: an overview of the global trends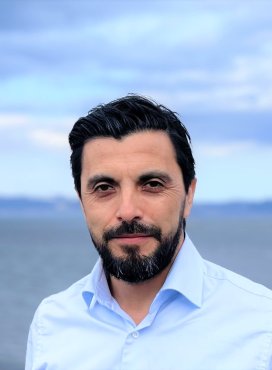 Fernando Norambuena
Leading the global sourcing and commercialization of novel raw materials in the BioMar Group. In the procurement role, working with new raw materials alongside suppliers in both transactional and development initiatives, analyzing opportunities and positioning BioMar correctly in the market. Working with emerging raw materials that allow BioMar's strategic ambitions for 2030 -to use raw materials with restorative characteristics and less carbon footprint. The sustainable new raw material forms a cornerstone for innovation and commercialization at BioMar towards a sustainable ambition.
Fernando has been working at BioMar since 2015, in different positions that include Product Developer in Salmon diets, Senior Project Manager, Innovation Specialist and currently as Global Category Manager in BioMar's Sourcing Group. Fisheries Engineer by training, with a master's degree in Feed Technology at The Norwegian University of Life Sciences and a doctorate degree in Fish Nutrition at University of Barcelona.
Challenges and Opportunities
Tuesday 2nd May 2023
Raw materials use in aquafeed and creation of novel opportunities
This presentation will cover issues related to the evolution of aquafeed diet composition, and what is anticipated for the future of aquafeeds and raw materials utilization. Aspects related to the commercialization and use of new raw materials and sustainability as a cornerstone of BioMar's operations will be addressed, trying to elucidate key and necessary elements in future raw materials with commercial interest.
Panel Discussion: Where to next in the Novels story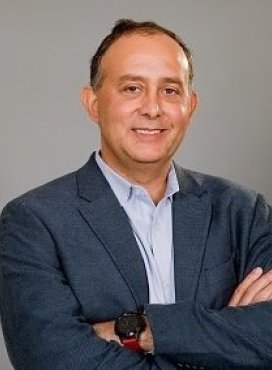 Gonzalo De Romaña
Gonzalo De Romaña has wide experience with the fishing industry due to his time working as TASA's CFO between 2010 – 2014 and, after that he had a period of three years in other industries achieving excellent performance, his current position is as TASA's CEO since 2017. In previous experience he performed as Centria´s CEO (2014 – 2016), a Service and Administration company of BRECA Group, and also as CEO of Hoja Redonda (2016), an agroindustrial company of BRECA Group as well. De Romaña has a bachelor's degree in Business Administration from the Universidad de Lima, and a MBA from Ross School of Business of the University of Michigan.
Tuesday 2nd May 2023
President's Address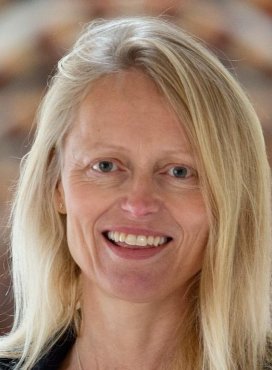 Libby Woodhatch
Libby Woodhatch has had a varied career in the seafood supply chain and standards development spanning over 20 years. Prior to taking on the role of Executive Chair of MarinTrust, she was Head of Advocacy at Seafish, where her remit included the development of the Responsible Fishing Scheme (RFS) standard and Seafish's wider programme in seafood ethics. Libby was CEO of the industry body Seafood Scotland for ten years, where she helped improve the value of return to the Scottish seafood industry. During this time she also sat on the MSC's Stakeholder Council. Libby has just completed a 9 year term as Vice Chair of the charity the Fishermen's Mission, which provides welfare and support to fishermen and their families. Libby holds a BSc (Hons) in Fisheries Science from the University of Plymouth and an MSc in Fisheries Development & Planning from the University of Hull.
Tuesday 2nd May 2023
MarinTrust fireside chat: worker welfare in the marine ingredients sector (co-presentation with Adriana Giudice)
Environmental concerns first pushed the responsible sourcing agenda, everyone cared about the fish, but overlooked the people. It's true to say many businesses did not take this approach, neither did the UN with the 2007 ILO 188 Work in Fishing Convention and 2011 UN Guiding Principles on Business and Human Rights, but ratification and implementation were slow, it needed a major market push to drive change in complex global value chains. The 2014 AP News story exposing slavery in the Thai fishing fleet did just this, and was a major catalyst for change, not just to meet market expectation and protect reputation, but as a moral obligation. In this session we will explore the marine ingredient sector's journey to improved worker welfare, highlighting the changes industry has been driving, what has worked and where we need to do more.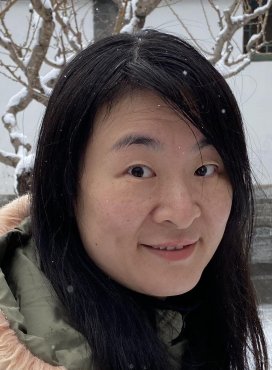 Maggie Xu
Maggie Xu joined IFFO in October 2011 as the China Manager and was promoted in October 2013 to China Director. She was previously a Trade Commissioner responsible for fish, seafood, meat and processed food and beverage products at the Embassy of Canada to the P. R. China for ten years. Maggie has a B.A. degree in English language and completed a summer school jointly given by London School of Economics and Peking University on international finance.
Tuesday 2nd May 2023
China Market Update
China's domestic fishmeal and fish oil supply is not expected to see substantial growth, given the policy steering, present state of fishery resources, and the hard time for tilapia processors currently, yet the vibrant ready-to-cook meal industry does bring hope for more fishery by-product as raw materials. Imports will continue to be important to fill the gap in domestic supply. Aquaculture was troubled by overstock in first quarter this year, generally speaking, which not only weighed on prices but also delayed first round restocking. Sluggish pig prices and extensive losses might impact negatively on pig feed production. Pig feed and aqua feed output of quarter one 2023 are both expected to have moved down year on year. Demand towards fishmeal and fish oil by both most probably will be weak in the short term. Economic recovery in post pandemic era allows room for improvement in demand for aquatic and pig products, but the process is relatively slow. According to security markets analysis, consumer confidence is low at present in China. Yet expenditure on tourism rebounds significantly, which is expected to revive food catering sector.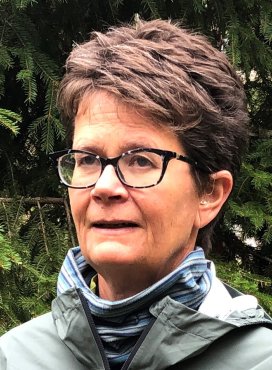 Prof Margareth Øverland
Professor Margareth Øverland has more than 30 years' experience in animal nutrition research, including coordinating many national and international projects in sustainable feed development for aquaculture. She is Centre Director of the innovation centre Foods of Norway at the Norwegian University of Life Sciences (NMBU). Ongoing research includes developing sustainable protein and lipid sources by upcycling natural resources and waste streams to microbial ingredients with novel biotechnology. Margareth has BSc and MSc degrees in animal nutrition from Montana State University, USA, PhD studies at the University of Minnesota, USA, and a PhD in animal nutrition from NMBU.
Challenges and Opportunities
Tuesday 2nd May 2023
Will novel ingredients feed salmon tomorrow?
My presentation will cover: the research and innovation centre Foods of Norway and how we develop alternative feed ingredients based on natural resources, followed by an introduction to the Norwegian salmon industry and future growth. I will talk about raw material challenges, our government goals and strategy, and how we can use research and development together with industry and regulatory authorities to solve these challenges. I will give examples of our research on alternative raw materials such as microbial ingredients and insects, as well as the potential of fermented plant-based ingredients. An overview will follow of the strengths and barriers for upscaling these alternatives to a commercial level, as well as future actions.
Panel Discussion: Where to next in the Novels story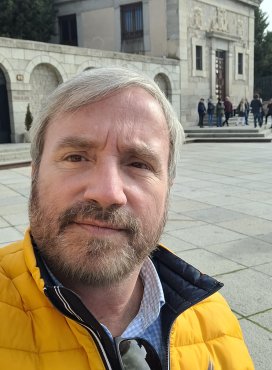 Mariano Gutierrez Torero
Mariano Gutierrez Torero is a Fishing Engineer, Doctorate in marine sciences, since 2018 Scientific Director of the Humboldt Institute of Marine and Aquaculture Research, university professor of acoustics and fisheries in universities of Peru and Chile, co-Chair of the Habitat Monitoring Working Group at the South Pacific Regional Fisheries Management Organization. General Director of Fisheries Research and Director of Detection Technologies at the Peruvian Sea Research Institute (IMARPE, 1991-2007), Director of Fisheries Surveys at Tecnológica de Alimentos S.A. (TASA, 2007-2011), Senior Project Officer and National Coordinator at the United Nations Development Program (UNDP, 2011-2017) for the GEF Humboldt Current Large Marine Ecosystem Project. More than 100 papers in scientific journals as author and co-author.
Wednesday 3rd May 2023
Changes in Peru and the expectation of El Niño
Dr Gutierrez will describe the changes in the dynamics of the atmospheric and oceanographic circulation that causes warm (El Niño) and cold (La Niña) episodes that can impact the Peruvian anchovy (Engraulis ringens) availability, abundance and distribution patterns. Two modes of variability exist for the also called El Niño Southern Oscillation (ENSO), first the one called "global El Niño or La Niña" which is generated in the central Pacific Ocean; the second is called "coastal El Niño or La Niña" which develops independently of the first mode along the coasts of Ecuador and northern Peru. It will be explained how is expected to occur the changes in the distribution, availability and abundance of anchovy. A diagnosis on the current status of the Peruvian anchovy is also described including the performance of the fishing seasons along the last 15 years when alternated El Niño and La Niña episodes, with comments on the trophodynamics of this specie.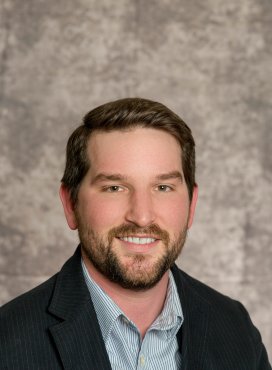 Nick Sterrett
Nick Sterrett is the Director of Sales and Marketing for Omega Protein and has been with the company since 2012. Omega Protein is a nutritional ingredient company that specializes in the production of Menhaden Fish Meal and Fish Oil. Prior to Nick's current role in Sales, he has held the role of Manager, Sales and Demand Planning, as well as roles in Compliance and Operations for the company. Nick is currently serving a 2-year term on the IFFO Board of Directors, representing the USA and Canada. Nick earned a Bachelor of Arts degree in Economics from the College of William and Mary.
Wednesday 3rd May 2023
Update on supply, U.S.A.
The presentation on the USA will cover the Menhaden fisheries in the Gulf of Mexico and the Atlantic regions, as well as the Pacific fishery, including Alaska Pollock and Pacific Whiting. The presentation will include historical landings, stock status, updated quotas, general updates on the current season, and expectations for the remainder of the year.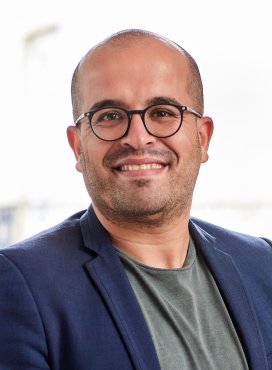 Nizar El Alami
Nizar joined Innovafeed in 2021. As part of his role as Chief Business Officer, Nizar oversees Innovafeed's Sales & Marketing, Product Development, and International expansion. He is a member of Innovafeed's Executive Committee and Impact Committee. Nizar joined Innovafeed after a career of 15 years, mainly in the agro-industrial industry, with Louis Dreyfus and Wilmar International. Nizar has a double degree, in engineering from Ecole Centrale de Lyon (France) and in innovation from the University of Queensland (Australia).
Challenges and Opportunities
Tuesday 2nd May 2023
Insect protein as a sustainable feed ingredient for aquaculture
Innovafeed is a biotech company and leading insect producer for animal nutrition that developed an innovative circular and zero-waste industrial process by co-locating our production sites with agro-industrial partners. This valorizes locally available starch co-products and waste energy reducing CO2 emissions per year with an industrial-scale production of high-quality feed ingredients, combining performance and sustainability with a highly-developed insect breeding model. Through the breeding of the Black Soldier Fly (Hermetia illucens), and its transformation into quality feed ingredients for animal feed, Innovafeed is positioned at the heart of a pioneering sustainable, and innovative agricultural sector. Moreover, our vertical farm system suitable for insect farming ensures a reduced footprint in terms of land use and does not compete with agricultural land.
Panel Discussion: Where to next in the Novels story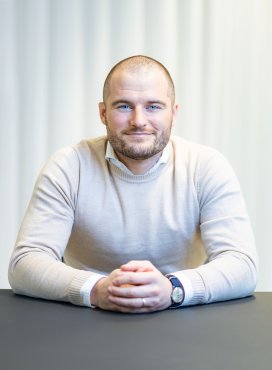 Peter Rowe
Peter Rowe is the CEO of Deep Branch, a carbon recycling biotechnology company using microbes to turn clean carbon dioxide into sustainable, high-value food and feed ingredients to support a more sustainable food system. The company's proprietary gas fermentation platform uses carbon dioxide and hydrogen as clean and renewable carbon and energy sources to deliver next-generation bio-based products. Passionate about the nexus of technology and business, Peter has worked in technical and commercial biotechnology roles in the UK, Spain, and the Netherlands. He holds a PhD in Molecular Microbiology and is a certified AgTech consultant and Innovation Management expert. Forbes 30 Under 30 for Manufacturing & Industry.
Challenges and Opportunities
Tuesday 2nd May 2023
More from less - turning CO2 into a sustainable, high-value feed ingredient
Deep Branch uses clean and renewable carbon and energy sources to create ingredients for a more sustainable food system. Proton is Deep Branch's single-cell protein developed for the animal feed industry. Made from locally sourced ingredients, it has a bespoke nutritional profile. Proton provides security, transparency and traceability and is 60% less carbon-intensive than conventional proteins.
The company has established strong partnerships across the value chain as it deploys its proprietary gas fermentation platform with a clear scale-up roadmap. By collaborating with local providers of strategic raw materials, Deep Branch ensures demand for food and feed can be met sustainably, without customers compromising on nutrition or quality.
Panel Discussion: Where to next in the Novels story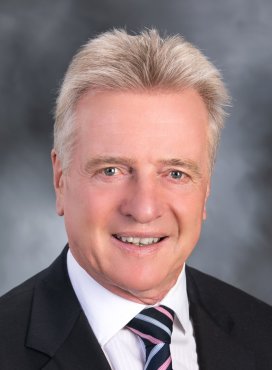 Prof Peter E.V. Williams
Peter is Senior Nutritionist with Green Plains Inc. He has a long international experience of project management and new product development in the animal and aqua feed industries. Peter's experience spans research activities in both academia and industry. His research training started at the Rowett Research Institute in Scotland. As R&D Director of Adisseo, he launched both Smartamine and the Rovabio enzymes. He was senior Project lead at Syngenta, responsible for in planta expression of enzymes and the scientific and business evaluation of a JV. Peter launched Ag-Bio Ltd, Consulting in Agri Science and Business in 2015. Responsibilities have included monitoring 30 projects for Innovate UK and for 8 years he has led the nutrition program with Fluid Quip Technologies and Green Plains Inc. on the corn fermented protein project.
Challenges and Opportunities
Tuesday 2nd May 2023
Corn Fermented Protein from the Dry Grind Bioethanol Process
Corn fermented protein (CFP) is a new plant based protein (up to 60% crude protein), produced from the mechanical separation of whole stillage in the dry grind bioethanol process that has been extensively and very successfully tested as a protein supplement for aquafeed. Current production is in excess of 600ktons per annum from multiple sites which produce a very consistent product. The product has functional characteristics based on spent yeast components and the value of 50h fermentation at the start of the bioethanol process. Plant based co-products, secondary products generated during a manufacturing process have a unique position in that they do not demand additional acreage and do not compete with human food consumption therefore contributing to a circular economy. The presentation will cover the production and nutritional characteristics of CFP.
Panel Discussion: Where to next in the Novels story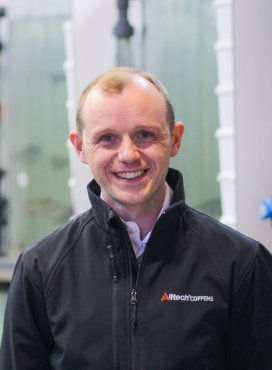 Dr Philip Lyons
Dr. Philip Lyons is the Global Manager of Aquaculture Research for Alltech. From a young age, Lyons had a passion for all things aquatic. This led to him studying for his undergraduate degree in applied freshwater and marine biology at Galway-Mayo Institute of Technology in Ireland before obtaining master's and doctoral degrees in fish nutrition from the University of Stirling Institute of Aquaculture in Scotland. His doctoral dissertation focused on the molecular profiling of the gut microbiome of farmed salmonids, and he has published widely on this topic in peer-reviewed scientific journals. After completing his studies in 2016, Lyons immediately joined the Alltech Coppens research and development team as a research scientist. His principal responsibilities at Alltech Coppens involved the organization and implementation of the company's research and development programs, in which he focused on the advancement of innovative applied aquafeed solutions that improve fish health and performance. He is also passionate about education and supervises a number of undergraduate and postgraduate aquaculture students as part of industry-led academic research partnerships. Lyons has recently assumed the position of Global Manager of Aquaculture Research, where he is now responsible for the aquaculture research efforts of Alltech worldwide.
Tuesday 2nd May 2023
Changes in the feed sector: a global overview
The eleventh edition of Alltech's annual feed production survey includes data from more than 140 countries and more than 28,000 feed mills, and based on this data, it is estimated that international feed tonnage has increased by 2.3%, to 1.235 billion metric tons of feed produced in 2021. The top ten feed-producing countries over the past year were China (261.424 mmt), the U.S. (231.538 mmt), Brazil (80.094 mmt), India (44.059 mmt), Mexico (38.857 mmt), Spain (35.580 mmt), Russia (33.000 mmt), Turkey (25.300 mmt), Japan (24.797 mmt) and Germany (24.506 mmt). Altogether, these countries produced 65% of the world's feed production, and they can be viewed as indicators of the trends in agriculture. Additionally, when combined, the feed production of these countries increased by 4.4%, compared to the overall global growth of 2.3%.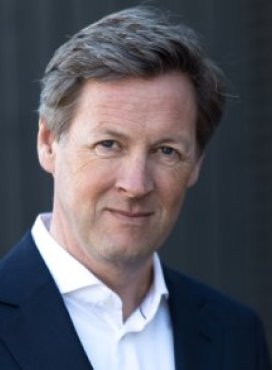 Petter M. Johannessen
Petter M. Johannessen joined IFFO in September 2018 as Director General. Johannessen was previously Global Business Director for Risk Management and Sourcing at Cargill Aqua Nutrition and before that Supply Chain Director and Global Sourcing and Purchasing lead at EWOS Group. He has more than 20 years of experience from executive positions within SCM and material sourcing as well as strategic management support and improvement project design for global industry companies.
Tuesday 2nd May 2023
Welcome and Opening Remarks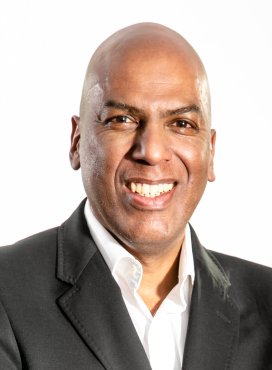 Suleiman Salie
Suleiman is a mechanical engineer by trade, and has 32 years of experience in the fishing industry, mainly leading businesses in the small pelagics, whitefish, lobster and squid sectors in South Africa. He became involved the fishmeal and fish oil industry when he assumed the role of Managing Director of one of the Oceana Group's divisions, known as Lucky Star Operations. He currently leads the group's small pelagics fishing fleet, canneries and fishmeal and fish oil operations. He has a keen involvement in the marketing of fishmeal and fish oil, and produces canned sardines for the Group's canned fish marketing division. He serves on a number on industry bodies in South Africa, primarily focused on the sustainability of the industry.
Wednesday 3rd May 2023
Update on Southern Africa
The presentation focuses mainly on the status of the small pelagic resources in South Africa, covering the latest results from research surveys, and the determination of the resultant total allowable catches. A brief history of actual catches of anchovy and redeye herring, the two main species for the production of fishmeal and fish oil, is presented. A brief reflection on the challenges that the broader South African fishing industry is working with. Lastly a short update on Namibia and Angola reduction industries will be provided.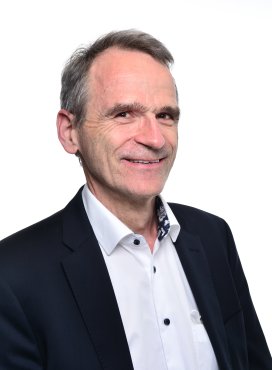 Thomas Mielke
Thomas Mielke is Executive Director of ISTA Mielke - OIL WORLD, a leading research organization that provides global supply, demand and price analyses, statistics and forecasts for all the major oilseeds, vegetable oils & animal fats and oilmeals as well as for biodiesel and livestock products with clients in 100 countries. Thomas Mielke is a frequent speaker at conferences and workshops all over the world, and he has also given lectures at the University of Hamburg (TUHH). OIL WORLD was founded in 1958 and is recognized worldwide as a leading independent, authoritative and unbiased information provider. The WEEKLY and daily FLASH reports can be obtained from www.oilworld.biz and there are other reports, the CHINESE OIL WORLD in Mandarin as well as the FISH, Oil & Meal World.
Wednesday 3rd May 2023
Agri-commodities: a General Panorama
In his presentation, Thomas Mielke will highlight latest OIL WORLD forecasts on world production, trade, consumption and stocks of the major oilseeds as well as on vegetable oils and oilseed meals. What will be the influence of a strengthening El Niño on production of palm oil in Southeast Asia and what is the likely timing and repercussions on prices of oils & fats on the world markets? Thomas Mielke will also discuss the latest supply&demand developments and prospects in China, the EU, Argentina, Brazil and the EU and give his opinion on to what extent high-protein soya meal and other oil meals can integrate the supply of fishmeal. He will also point out to what extent rapeseed oil and other vegetable oils are being used as a substitute for fish oil. An update will be presented on global biodiesel developments.