MEET & GREET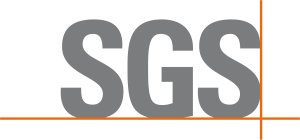 Sunday 23 October
from 16:30 to 21:00*
Pick up from and return to the Westin Lima Hotel
- meet in the hotel lobby
Kindly sponsored by SGS Perú
Emerald Sponsor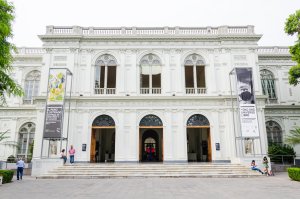 The MALI art museum located in downtown Lima's Parque de la Exposicion will be the chosen venue for the SGS Meet & Greet. The MALI is home to the world's most important collection of Peruvian art which spans over 3,000 years of history, from ancient civilizations to the 20th century.
In addition, you will be able to enjoy a traditional and contemporary Peruvian music show. This event will feature Lucho Quequezana, composer of international recognition, winner of the National Cultural Award and Official Ambassador of Peruvian Culture.
*Buses depart from hotel at 16:30 and return starts at 20:00
This event is open to all delegates and registered family members.
COLONIAL CITY TOUR
(a walking tour through traditional Lima)
Monday 24 October
from 09:00 to 12:30*
Pick up from and return to the Westin Lima Hotel  (return time is approximate)
- meet in the hotel lobby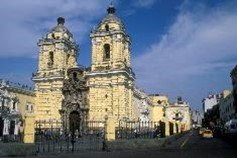 Lima, also known as the "City of Kings", was founded in 1535 by the Spanish conqueror Francisco Pizarro. Located directly on the Pacific coast, Peru's capital city is a melting pot of cultures where you will encounter people, flavors, and history from different regions. The bustling metropolis has something for all tastes and ages.
You will be transferred to downtown Lima. In the historical centre, admire the colourful colonial architecture around the "Plaza San Martín" and the main square "Plaza de Armas", where you can also see the Government Palace, the Cathedral, and the Municipality. From here, visit the San Francisco Monastery and discover its underground maze of tunnels and catacombs.
This tour is included for registered Family Members.  However any delegate can also attend by purchasing a ticket when registering online for the conference.
WELCOME RECEPTION

Monday 24 October
from 19:00 to 21:00
Location: Limatambo room, Third Floor, Westin Lima Hotel
Kindly sponsored by Intertek
Gold Sponsor
We would like to welcome you to Lima during an informal gathering on the first evening of the Conference. Please join us and our Gold Conference Sponsor, Intertek, for the Welcome Reception.
This social gathering will be the opportunity to meet key members of the industry whilst catching up with colleagues and old friends.
Canapés and drinks will be provided.
This event is open to all delegates and registered family members.
GALA DINNER
Wednesday 26 October
from 19:30* to 01:00
Pick up from and return to the Westin Lima Hotel
- meet in the hotel lobby (*buses from 19:00)
Kindly sponsored by Sociedad Nacional de Pesquería
Platinum Sponsor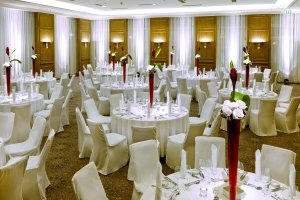 We invite you to join us at the gala dinner for a memorable night of entertainment and a delicious menu paired with wine.
The dinner will commence with traditional cocktails made from exotic fruits with the traditional and famous Peruvian Pisco accompanied by background music. 
Following the cocktails, we will savour truly delicious food, accompanied by a show and finishing off the event by dancing to the beat of the best selection of Latin-American and international rhythms.
At the end the party guests will be escorted back to the hotel.
This event is open to all delegates and registered family members.