In today's world, everything is interconnected. Have you ever considered that food loss and waste are not only linked to food insecurity but also to climate change?
Roughly one-third of all food produced worldwide is wasted. Such a waste has a huge carbon footprint. Globally, wasted food accounts for about 8 percent of all greenhouse gas emissions. The report: The State of Food Security and Nutrition in the World 2022, shows that the number of people affected by hunger globally rose steeply to as much as 828 million in 2021.
The marine ingredients sector makes good use of left overs: by-products resulting from fish processing make up one third of fishmeal and fish oil. They're used in aquafeeds to produce farmed fish.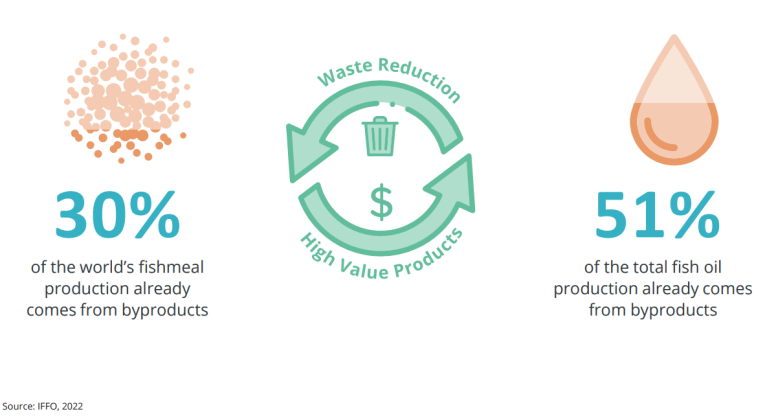 As a global trade organisation, it is our role to monitor the trend towards more circularity. It is also part of our job to understand what our members do to contribute to reducing waste. The same goes with every action that contributes to meeting the UN's Sustainable Development Goals by 2030. The SDG hub we have developed is a helpful database, but we need more... 
This is why we're launching a survey among our membership: our objective is to keep reflecting an accurate and updated picture of our industry, which is still a blind spot for so many, when it is not depicted through facts and figures dating back to the 1990s. 
Our October 2022 newsletter covers the following: